Rory McIlroy may reject the opportunity to compete at the 2016 Olympic Games in Rio
Rory McIlroy has revealed he may reject the opportunity to compete at the 2016 Olympic Games.
Last Updated: 03/01/13 5:30pm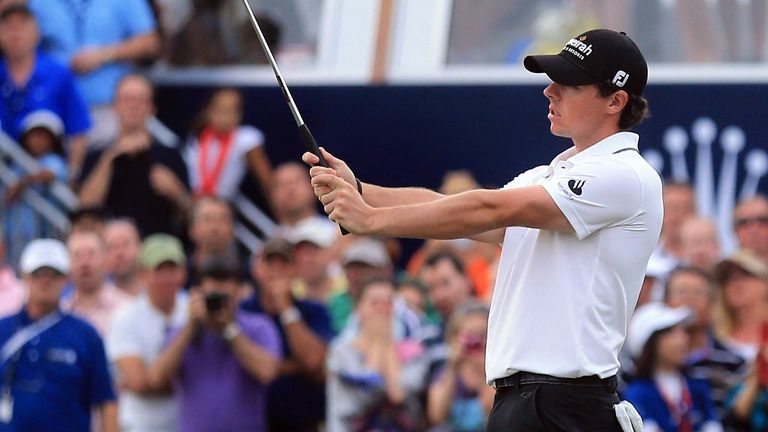 The 23-year-old world No 1, who is from County Down in Northern Ireland, has the option of playing for Great Britain or the Republic of Ireland in Brazil when golf features in the Games for the first time since 1904.
"I just think being from where we're from, we're placed in a very difficult position. I feel Northern Irish and obviously being from Northern Ireland you have a connection to Ireland and a connection to the UK," McIlroy told the BBC.
"If I could and there was a Northern Irish team I'd play for Northern Ireland.
"Play for one side or the other - or not play at all because I may upset too many people. Those are my three options I'm considering very carefully."
When golf's return to the Olympics was confirmed in 2009 McIlroy said he would "probably play for Great Britain" and he echoed those sentiments in an interview last year, but he has now had second thoughts.
He said: "It was a moment, I don't want to say of weakness, but a moment of frustration with it all.
"People tune in to watch me play on TV and feel like they are connected to me in some way. I don't want to repay them for their support with something they don't want me to do."