Senior Open: Mark O'Meara returns to venue of Open triumph at Birkdale
Mark O'Meara is expecting as tough a challenge at the Senior Open at Birkdale this week as at the Open at Muirfield.
Last Updated: 25/07/13 8:10am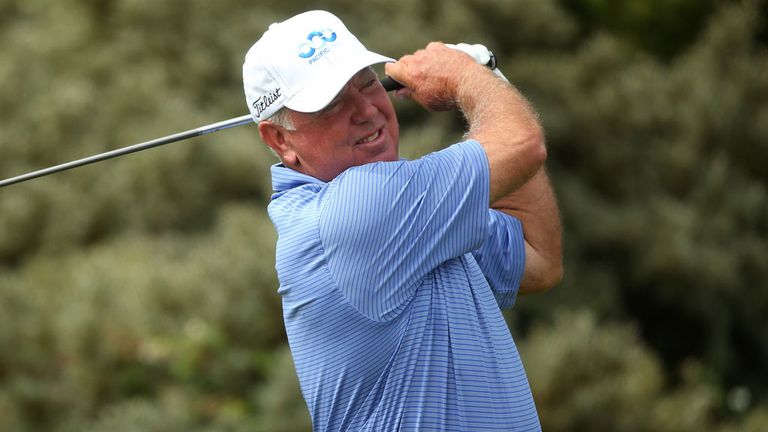 The Senior Open Championship starts on Thursday and the big-name field will contain 18 major winners, nine Ryder Cup captains and 34 Ryder Cup players.
Phil Mickelson was the third consecutive 40-something to lift the Claret Jug, and O'Meara says links golf is a welcome form of the game for the veteran players with more thought than muscle involved in navigating your way around.
Colin Montgomerie joins the competition for the first time while defending champion Freddie Couples has shown he can still mix it with the younger guys at the likes of the Masters.
Although power may decline with advancing years, golf course management and strategy is key to playing well on the links, and that is when O'Meara says the seniors can still match the young guns.
O'Meara won the Open at Birkdale back in 1998, and he is looking forward to enjoying a welcome return to the venue for the Senior Open, which is live on Sky Sports from Thursday.
"To come back to Royal Birkdale where I've had some success - being able to win the Open Championship in 98 here it brings back so many special memories," O'Meara told Sky Sports News.
"The course is in great shape, it'll be as tough, maybe even tougher, than last week at Muirfield - we've got a great field with great players and hopefully I'll be able to play well."
Competitive
O'Meara says that the Senior ranks is just as competitive, and says the more experienced players have been showing the youngsters what it takes to be successful at links golf.
"It's very competitive, it's amazing how well the guys into their 50s and even 60s - just look at Tom Watson at Turnberry a few years ago, can still play tremendous golf. This week we've got a great field, with Colin (Montgomerie) playing too, there's still players who can play superb golf even into our senior years!
"I just think the golf ball doesn't know how old you are - links golf is about learning to play, hitting creative shots - there's not just one shot that you play, that's the fascination.
"That takes experience, that's why you see guys in their 40s doing well at the Open Championship. I think last week there were seven Champions Tour players at Muirfield and five made the cut so you can still play at links golf.
"Experience plays a huge part of playing well on a links course. Age is a factor as the kids hit the ball so far but still you've got to hole the putts hit the shots.
"We do love competing, it's a little different but your pride is at stake apart from trying to win the championship."