Marc Warren dismisses idea that he is scarred by near-misses since his last European Tour win
Marc Warren has dismissed the idea that he has been scarred by a number of near-misses since his last European Tour win.
Last Updated: 21/08/13 5:40pm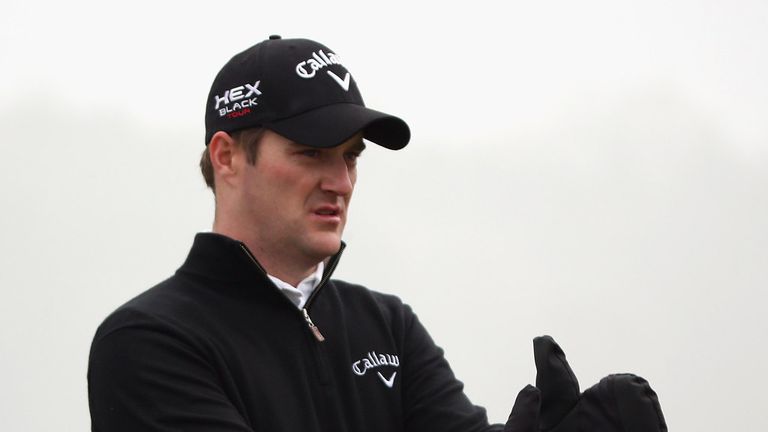 The Scot, who finished joint 12th in the US PGA Championship earlier this month, claimed his second Tour title at the Johnnie Walker Championship in September 2007 and two months later partnered Colin Montgomerie to Scotland's first ever World Cup triumph in China.
However, the 32-year-old has not tasted success since and returns to Gleneagles this week after squandering several opportunities in a manner that led one television commentator to wonder whether he had been scarred by such failures.
Warren bogeyed four of the last five holes at the Spanish Open in April to finish one shot outside the play-off and the following month lost out in a three-man play-off for the BMW PGA Championship at Wentworth on the first extra hole.
He also squandered a three-shot lead with four to play in last year's Scottish Open but, far from being disheartened by those failures, believes his current form makes future victories "inevitable".
"I think I know who it was and what he said," Warren said about the comments on television. "I think scarred in trying to win tournaments... playing Challenge Tour events and trying to get my card back, trying to win tournaments is nowhere near the pressure of that.
"I don't think I ever will be scarred, I'm not that type of person. I just get on with it really. I wouldn't not take a shot on because I failed in the past, put it that way. I won't back down under pressure or not win a tournament because I haven't won in the past, because I know I have what it takes to win.
"I've put myself in position in bigger tournaments than I've ever done in the past and that's why I made all the changes, on and off the course, to be able to do that and to do it consistently, which I feel as if I'm starting to do more and more often.
"And if I keep doing that the wins, I would say, are inevitable the way I'm playing. Keep putting yourself in position, it's going to happen."
Confidence boost
Warren's confidence has been boosted by his performance at Oak Hill, where he followed an opening 74 in just the third major of his career with rounds of 67, 68 and 69 to finish two under par, one behind defending champion Rory McIlroy and former US Open winner Graeme McDowell.
As low as 573rd in the world rankings in September 2011 after losing his European Tour card the previous season, Warren is now 99th and looking forward to more good performances in majors and the prospects of competing in the Ryder Cup over the Centenary Course at Gleneagles next year.
"It would be huge normally to play in a Ryder Cup, but to play it in Scotland is every Scottish golfer's dream," Warren added. "But it's so far in the future that anything can happen between now and then.
"I've totally changed how I look at golf now, I look at it more day-to-day and focus on controlling the little things I can control.
"In a major it's easy to put pressure on yourself to be perfect and that's exactly what I did in the first round at Oak Hill after probably a few of the best practise rounds I've ever had.
"On Friday I was determined just to go out and play golf and took confidence from that and played well the next two days as well. I've never really played as well as that in a major before. To finish one shot outside the top 10 I was really pleased.
"The last couple of years I've consistently done pretty well on the European Tour level. To do it on the next level up is really satisfying, to know everything I am working on is obviously getting better and standing up to those type of pressures."