Look to shotmakers
The USGA's Mike Davis says this year's US Open venue will suit players who can manoeuvre their ball both ways.
Last Updated: 01/05/12 12:59pm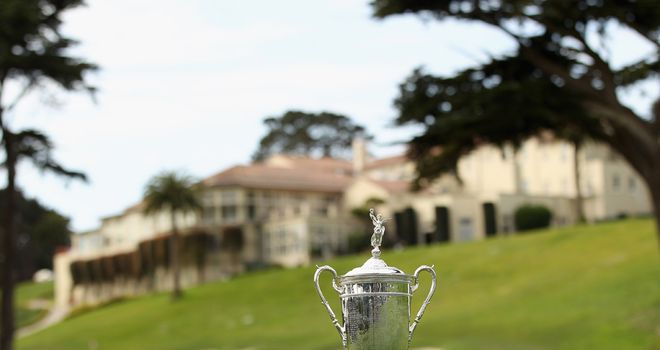 USGA Executive Director Mike Davis says this year's US Open at Olympic Club in San Francisco will suit players who can move their ball both ways.
Olympic Club, which opened in 1919, will play as a 7,170 yard par 70 - relatively short by US Open standards - when it hosts the tournament from June 14-17.
However, the course will be set up to play firm and fast to make it an "outstanding" test according to Davis, who believes that shaping shots will be key.
"When you think of the Olympic Club, I think the first thing that comes to mind is this is really going to be a great shotmaker's course," said Davis.
"Somebody who is able to control his ball is going to have a real advantage here. Now that's obviously true at any US Open but in particular here it really helps to be able to manoeuvre your ball both right-to-left and left-to-right.
"I think seven of the (non par three) 14 holes dogleg. Any time you have a dogleg it helps to be able to curve the ball, but here at Olympic Club it even goes a step further.
"Some of these doglegs you've got it maybe moving right-to-left but then the fairway cants left-to-right or vice versa and that happens on a number of holes out here.
"So if you're trying to play a fade, assuming you're a right‑handed player, off the tee at number 4, good luck at trying to keep it in the fairway.
"If you're trying to play a draw for a right‑handed player off the 5th tee, again, good luck trying to keep it in the fairway."
Davis feels that length is therefore not the issue it was at Congressional last year when big hitters Rory McIlroy, Jason Day and Robert Garrigus thrived.
Length not an issue
"Last year, I made the comment that I thought that Congressional would favour a long ball hitter that hit it high," said Davis. "Well look at Rory McIlroy (the eight-shot winner).
"This year I could see a short ball hitter winning, a long ball hitter or somebody in between. It's can you manoeuvre it around?"
Davis also expects more putts to be made with the greens now using a hybrid bent grass as opposed to poa annua.
"I think that the end result from that for a US Open means that these greens, even into the afternoon hours, are going to be very smooth.
"In the past four US Opens that were played on poa annua, in the afternoon it tends to get bumpy because it grows, because there's different strains of poa annua in there.
"This year I genuinely think you will see more putts made in this US Open than in past US Opens here. Just the nature of the grass."
Lee Janzen, who won the last US Open held at Olympic Club in 1998, took 118 putts at an average of 29.5 per round.
Davis also had a warning for this year's field - expect the start to be brutal.
"This is going to be the hardest start for any US Open I can think of," said Davis.
"The first six holes in particular, if you can get through those 1‑ or 2‑over par, I can promise you you're going to be beating most of the rest of the field."