PGA Tour: Guan Tianlang promises to speed up his play at Zurich Classic of New Orleans
Guan Tianlang vowed to speed up his play as he tees up at the Zurich Classic of New Orleans.
Last Updated: 24/04/13 4:11pm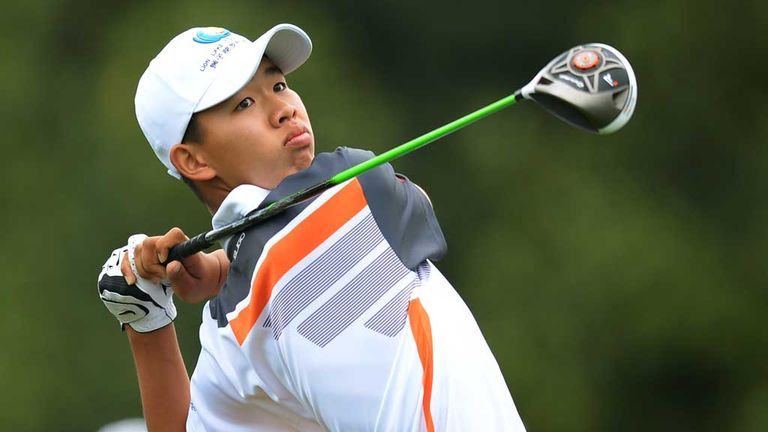 The 14-year-old sensation was penalised a shot towards the end of his second round at the Masters, where he made history as the youngest player to compete in the tournament.
The Chinese schoolboy, who had been warned three times to speed up, still managed to make the cut and went on to finish 58th on 12 over par.
Guan has accepted an invitation to play at TPC Louisiana this week, and he is aware of the need to speed up his decision making.
"I think my routine is not too bad," he said. "I probably have to make a decision quicker on windy days. So, yeah, I'll pay attention a little bit to it and probably speed up a little bit.
"I want to enjoy the week like in the Masters and, hopefully, make the cut. If not, it's still a great experience. I hope to play good scores out there.
"It's a challenging golf course, but it depends on the weather and where they put the tees and the pins. So it's not an easy week too," added Guan, who knows the 7,341-yard layout in certain to test his short game.
"I think this is also a big course for me," he said. "I need to putt it good I think. And I should play really good woods to make the cut and go further, but I still need to play a really good couple of rounds."