Rory McIlroy believes the personalities of Tiger Woods and Sergio Garcia just clash
World No 2 Rory McIlroy has played down the on-going row between Tiger Woods and Sergio Garcia.
Last Updated: 22/05/13 1:52pm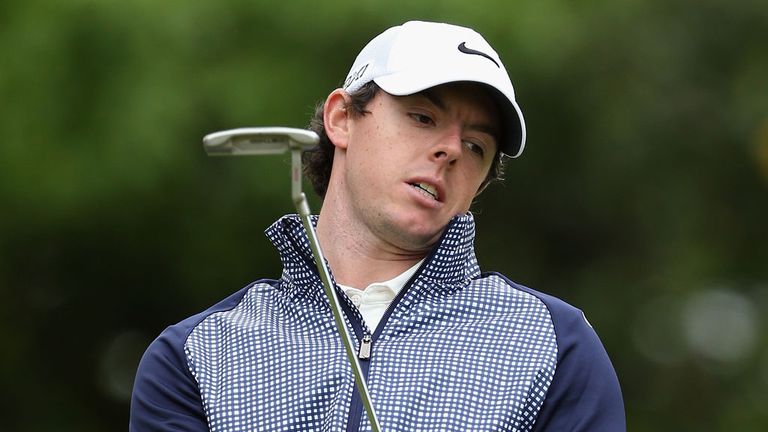 Woods and Garcia had a public fall out at the Players' Championship when the Spaniard accused the world No 1 of gamesmanship during the third round.
Garcia said at the time that the pair "don't like each other", while he escalated the dispute by claiming Woods is "not the nicest guy on tour".
Woods, himself, has refused to apologise for his actions at Sawgrass - with the America preparing for his own shot from the trees on the second hole while Garcia was taking his own shot.
However McIlroy believes that the falling out is nothing more than two different personalities clashing.
Competitive
He told Sky Sports: "Personalities clash. It happens in all walks of life, not just the golf course but in the work place, or school or where.
"Some people's personalities just don't match up and I think Tiger and Sergio are a bit like that.
"I don't think there is any real animosity, it is just that they don't really spend much time together or talk to each other. There are a lot of guys on tour I don't talk to either, it is just the way it is.
"It is competitive out here and you just want to beat the guy you are playing against.
"I think everyone has a few close friends on tour and you sort of keep it that way. I guess it just isn't made as public as the Tiger-Sergio thing as it has been over the last couple of weeks."