The ban on anchored putting strokes will apply to PGA Tour events
The PGA Tour has announced that it does plan to implement the ban on anchored putting strokes.
Last Updated: 25/09/13 4:22pm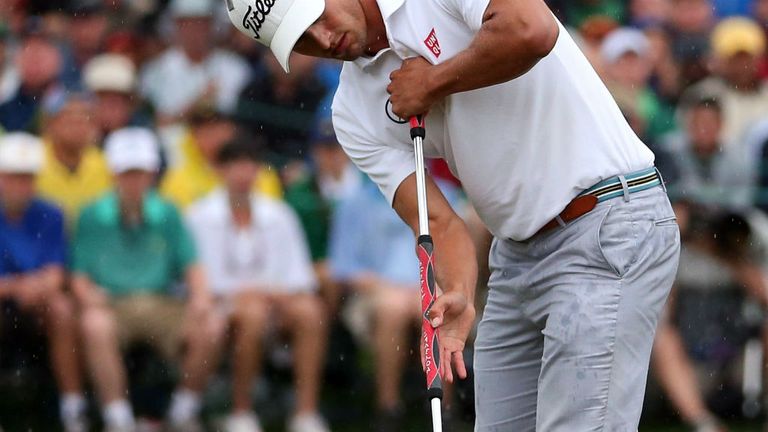 There had been fears that different rules might be in place for different events but the decision of the PGA Tour, which runs the lucrative American circuit, has put such fears to rest for the time being.
The ban was approved in May by the game's governing bodies, the R&A and USGA, after consideration of comments and suggestions made during a 90-day consultation process.
The European Tour supported the proposal, but the PGA Tour had previously voiced its opposition and said it would discuss the matter with its Player Advisory Council and Policy Board members.
Having done that, the Tour released a statement on Monday which read: "The PGA Tour Policy Board today acknowledged that the USGA's ban on anchored strokes, known as Rule 14-1b, will apply to PGA Tour competitions beginning on January 1, 2016."
Concern over amateurs
However, the tour board remains concerned that getting rid of long putters will drive recreational players from the game.
And the statement added: "In making this acknowledgement, the Policy Board also passed a resolution strongly recommending, along with the PGA of America, that the USGA consider extending the time period in which amateurs would be permitted to utilise anchored strokes beyond January 1, 2016."
PGA Tour commissioner Tim Finchem said: "The Policy Board recognised that there are still varying opinions among our membership but ultimately concluded that, while it is an important issue, a ban on anchored strokes would not fundamentally affect a strong presentation of our competitions or the overall success of the PGA Tour.
"The Board also was of the opinion that having a single set of rules on acceptable strokes applicable to all professional competitions worldwide was desirable and would avoid confusion."