Billy on Muirfield
Fit-again caddie legend Billy Foster gives us his expert views on what to expect at Muirfield.
By Dave Tindall
Last Updated: 11/07/13 12:09pm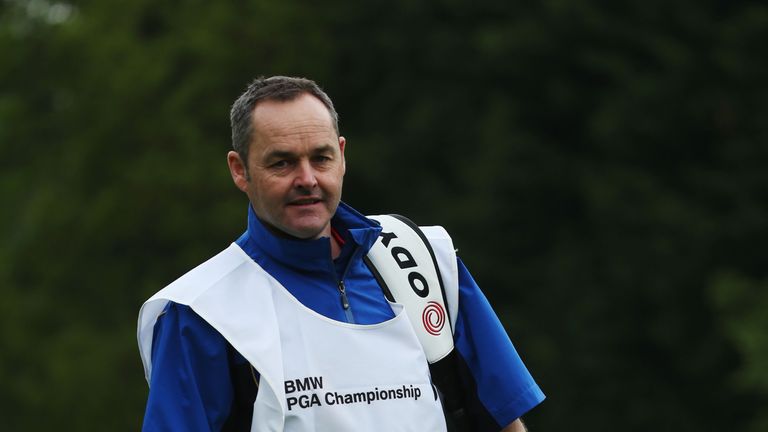 Sky Sports: You went to Muirfield on Monday (before the Scottish Open). How did it look?
BF: The course is fantastic. It's in wonderful shape. The rough is knee-high, the fairways are in fantastic condition, not overly tight but tight enough given that it's knee-high rough. It's wispy in patches, in others it's spinach and not nice at all. The greens are very firm and bouncy and they're going to play unbelievably fast I think. If the weather carries on like this it could be similar to Hoylake (2006). Off the top of my head there's only two holes where you might hit driver, that's probably 5 and 17. You don't really need to hit driver at all because the ball's going to run so fast.
Sky Sports: Is there a lot of luck involved in terms of what lie you might pull in the rough?
BF: There will be a little bit because it is patchy. It's pretty consistently long but obviously some patches are far more dense than others. You'll need an odd bit of luck going in the rough but the fairways are not ridiculously tight and you get to hit a lot of irons so if you hit it in the long stuff you're just going to have to take the rough with the smooth.
Sky Sports: Do you think in these conditions it might sort the men from the boys and the really proper links players will come to the fore?
BF: I wouldn't say that. If you play your best stuff and you're disciplined, there's a host of guys that could win it. It's a great golf course, possibly the best on the Open rota, alongside Birkdale, in my eyes and it's just a great test of golf and the course is in phenomenal shape.
Sky Sports: Do the fast, running conditions really bring the short-hitters into play?
BF: Great, long driving won't be in the equation. You don't really need a driver. A lot of holes you're going to be hitting irons or the odd three-wood here and there . I wouldn't be surprised to see a couple of guys out there who won't even put driver in the bag.
Sky Sports: When was the last time you'd been to Muirfield?
BF: For the Open in 2002.
Sky Sports: All this sun makes it sound very different to 2002 when the conditions in Saturday's third round were atrocious.
BF: Yes, I remember that day well. I was on the first tee with Darren (Clarke) when it started. I remember crouching behind the bag on the seventh tee and I was absolutely wet through to my underpants. It was horrendous. Tiger was just behind us and he shot 81. It was a brutal day and the guys that teed off early that day got themselves in contention. The luck of the draw was certainly the case that day.
Sky Sports: You've got Branden Grace's bag for the Scottish Open and the Open Championship. How did that arrangement come about?
BF: I just put it out there to two or three different people in management. I said I'd had enough time on the sofa for the last 14 months and I don't want to be watching The Open from it so if anything pops up can you let me know. Then IMG got in touch with me and said Branden's caddie had gone back to South Africa for personal reasons and he's looking for someone for a couple of weeks. So that was perfect for what I wanted and it was handy for Branden that he'd got a caddie to cover for Zach.
Sky Sports: Grace has got a good record on the links having won the Dunhill Links Championship and the Volvo Golf Champions on The Links at Fancourt so does he like his chances at Muirfeld?
BF: Yes, he obviously likes his links golf, he's got a strong, penetrating ball flight which will suit links golf, especially with it running. He seems to have a tidy short game, putts pretty well and he's obviously got a great head on his shoulders. He beat Ernie Els and Retief Goosen in a play-off at Fancourt having grown up with those two being his idols so that shows he has great strength of character.
Sky Sports: Is the Scottish Open at Castle Stuart a good warm-up for Branden and the others heading to Muirfield or is it a bit easy?
BF: It's good preparation. Obviously it is links-style golf and it's fiery and fast at Castle Stuart. The fairways are far more generous than an Open course and the rough isn't as penal but it's still a good test. It's not like two years ago at Castle Stuart when it was a monsoon and a quagmire.
Sky Sports: You made your return at Wentworth with Thomas Bjorn and now have a little stint with Branden. Any long-term plans yet?
BF: I just want to bounce around a bit and work for a few guys so I just did a couple of tournaments with Thomas. That's the way I want to do it, keep myself open and almost go where I want to go for a bit and not push the knee too much, just ease my way back.
Sky Sports: How's the knee been? Is it standing up to the test?
BF: It feels strong, it's been good. It's making a couple of noises it never made before - it's got lots of miles on it but it's strong enough.
Sky Sports: Apart from Branden, who do you think might play go well at Muirfield?
BF: I'd say Thomas. He's a good, long iron player, his ball-flight control is pretty strong and his wedge play and chipping is as good as any man in the field. He's obviously on form and he's putting a lot better. I think the course suits him down to the ground.