Open at Muirfield: R&A chief to be quizzed on male-only policy
Peter Dawson, chairman of the R&A, is set to answer questions about Muirfield's male-only member policy.
Last Updated: 17/07/13 12:49pm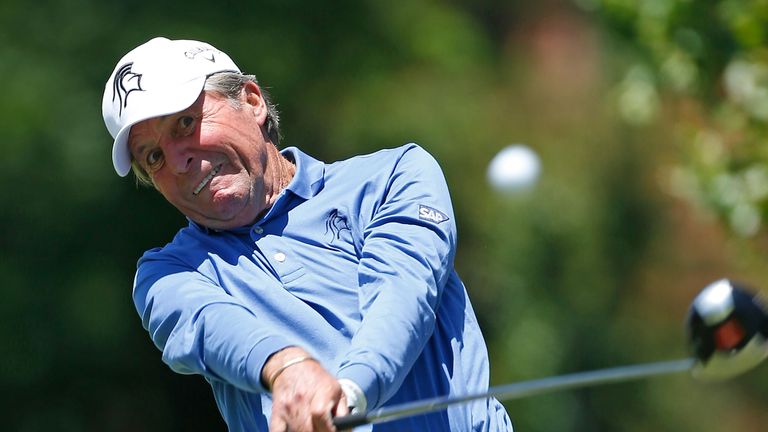 Muirfield will host the Open, starting on Thursday, and despite the world's elite golfers descending on East Lothian, the main talking point remains the club's bar on women becoming members.
Dawson will face a media conference at which the policy is likely to be the main area of questioning.
Golf legend Gary Player insists it is not his place to say whether Muirfield, should allow female members.
Player would like to see lady members accepted, although he has no qualms with their current policy as he has great respect for the club.
Opinion
"This day and age you have lady presidents, lady prime ministers as Winston Churchill so happily said 'change is the price of survival'," Player told Sky Sports.
"It's not for me to say what's right for this club. It's a private club.
"However, my opinion, my personal opinion is I'd like to see lady members at this club, but I have great respect for this club as well.
"There are two sides of the story and we must have respect for both sides.
"You still go to this club and they have the traditions of the game that mean so much to me. They don't wear a hat inside. They wear a tie and a jacket and that's the tradition that I really enjoy."
Sky Sports' Butch Harmon agreed and added: "It's a private club they should be able to do what they want to do.
"I don't have a feeling either way. I'm not against female members - I think it would be great if they had them but it doesn't bother me if they don't.
"I've always been one to believe that a private club is a private club and you can run it the way you want.
"They choose to run it this way, Augusta did it for years and now they have a few female members so who know maybe in the future they will. But for me it's not an issue."