Pressure on Tiger Woods at Hero World Challenge, says Robert Lee
Last Updated: 01/12/16 9:18am
Robert Lee looks ahead to Tiger Woods' long-awaited return from injury and assesses the added pressures the former world No 1 will face this week.
For so many years, Tiger Woods was just so much better than anyone else. He seemed to break pretty much every record there was to be broken and got to 14 majors pretty quickly.
Aside from maybe John Daly, Woods had this almost macho element in his bag as the best and longest hitting golfer for many years. Then everyone caught up and the likes of Dustin Johnson and Rory McIlroy all started whipping it past him, which he wouldn't have liked.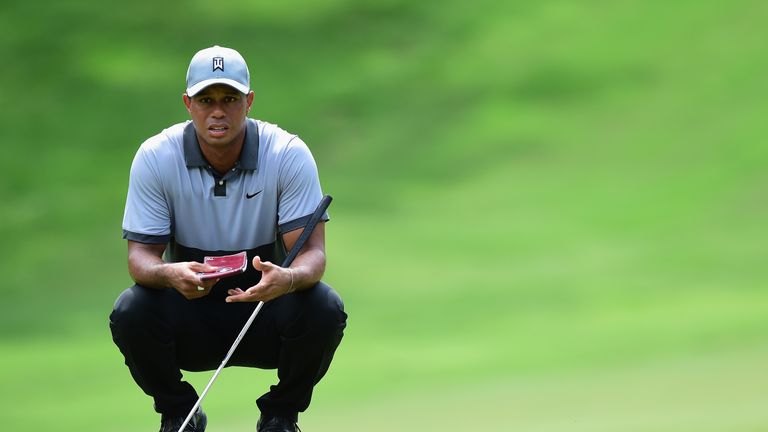 He was averaging more than a major a year until his US Open win in 2008 and the thought of breaking Jack Nicklaus' record of 18 majors wasn't even in doubt, but then his whole world came tumbling down.
For one reason or another, through injury and changes to his technique and swing, Woods has never got back to the heights.
Woods makes his return to action this week at the Hero World Challenge and the causal sports fans will watch because Tiger's name generates resonance and interest.
The reason he remains big news is that Tiger fans still hold some hope he is going to return to what he was, but I just can't see that.
I think he has had just too much down time over the last five years, and the golfing world has moved on over that period. There are some seriously good players near the top of the world rankings who have never been Tiger-bashed like those that have been in the past.
It's going to be tough for Tiger to come back knowing a lot of players haven't really had that experience. It's also going to be tough for him to come back physically and to see if his nerves are intact.
There are two ways you can look at Woods' 16-month lay-off. You can say he has taken his time waiting to return, or you could argue that his physical condition is that dodgy it has taken 16 months to get in to a position to return.
Graham DeLaet had the same back surgery and it took him 11 or 12 months to get back, whereas Tiger was back in nearly half that time first time around and that was just too fast. Now, certainly with his back, this is last chance saloon for Tiger. If it doesn't hold out now, I think he's cooked.
His game was extremely ropey before his lay-off and he was playing terribly. Not only was he hitting it all over the place he was chilli-dipping it everywhere, so he has some real demons to conquer in his game.
You can only imagine that his late withdrawal from the Safeway Open, where he said he was ready to play on the Friday but pulled out on Monday without citing an injury, was a case of a little stage fright.
This week's event in Bahamas offers a much more relaxed way to return to action, as there's no cut, no super-keen rookies and there will be a much more controlled atmosphere.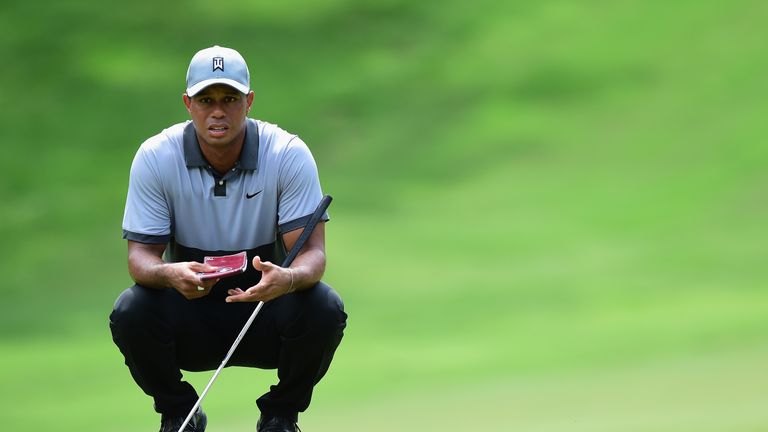 He's going to be playing the next four days with the whole world waiting to see which Tiger turns up. His short game was suspect before this recent break from the game, so getting that right is obviously going to add a lot of pressure.
His focus shouldn't remotely be on distance this week, as people will be hitting it past him, but instead control of his tee game and his chipping.
I think if he beats anybody then it's a good result this week. There's only 18 players in the field and they have all been playing regularly, so if he beats any of them then it's pretty good..
Can he keep hold of his ball off the tee? Can he stop duffing it? Both the Tiger fans and the Tiger knockers will be watching this with interest either way, there's no doubt about that.
Watch the Hero World Challenge throughout the week live on Sky Sports 4 - your home of golf. Live coverage begins on Thursday from 6.30pm.
Upgrade to Sky Sports now and get 12 months half price. Hurry, offer ends December 4th!