Ryder Cup player-captain role too much responsibility, says Rich Beem
Last Updated: 12/01/17 10:23am
Former PGA Champion Rich Beem believes Jim Furyk would struggle to combine playing with captaincy duties when he skippers the USA Ryder Cup side at Le Golf National in 2018.
Furyk was announced as Davis Love III's successor on Wednesday, having played in nine consecutive Ryder Cups between 1997 and 2014 before assisting Love at Hazeltine last autumn.
There hasn't been a playing captain in the tournament since Arnold Palmer led the USA in 1963, although Furyk refused to rule out the possibility of him juggling both roles when questioned by the media.
Furyk is currently world No 37 and a regular competitor on the PGA Tour, but Beem doesn't believe it's possible to split playing and captaincy commitments.
"I think it's too much in this day of age," Beem told Sky Sports News HQ. "I think there's just so much going on and so much demand on his time.
"It would almost diminish the experience a little bit for him, so maybe would rather just focus on being the captain and being as good and as efficient he can possibly be in that role.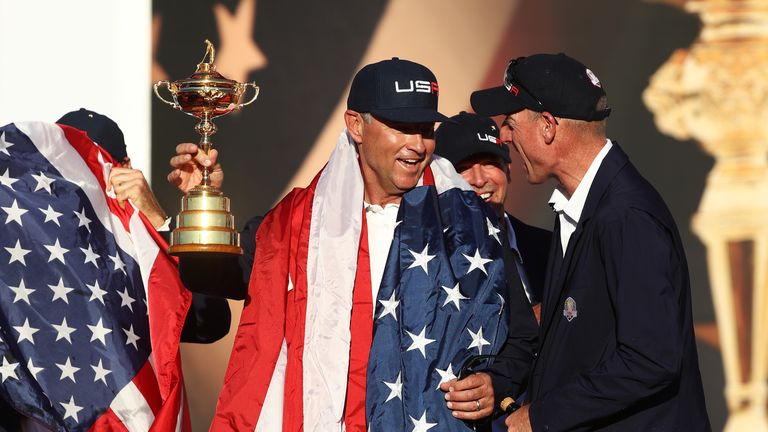 "Even as good as Furyk still is, I just don't see him being able to be a player-captain, and I'm not sure if he'll even want to."
The USA head to France looking for their first away win since they last defended the trophy in 1993, where Tom Watson's side won 15-13 at the Belfry.
Furyk has 17 PGA Tour titles in a career spanning 25 years, including major success at the 2003 US Open, and Beem feels the 46-year-old has all the attributes to be successful in the role.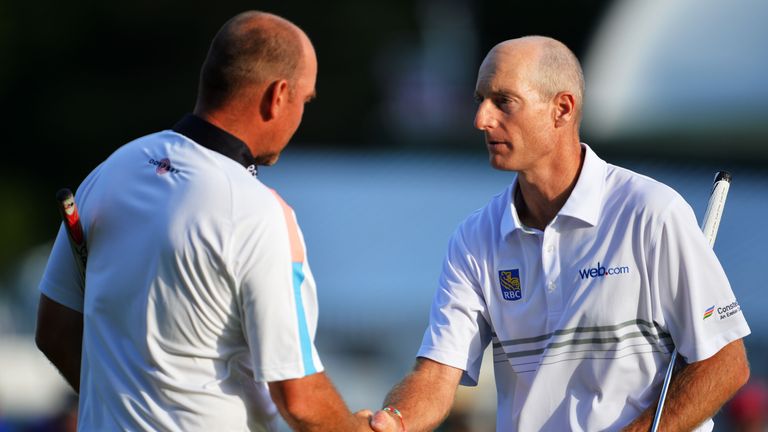 "It's hard to find a guy out there with a better resume who hasn't been a Ryder Cup captain," Beem added. "He's got an easy-going demeanour in the locker room and he's a very intense competitor.
"He seem very pumped up about the role and is one of those meticulous guys who reminds me a little bit of Paul McGinley - as he isn't going to leave anything left to chance.
"He's going to have everything written down in front of him, he's going to utilise the PGA of America and I think he's going to be a good captain."
Watch the 2018 Ryder Cup live on Sky Sports - your home of golf