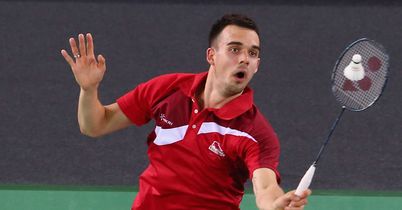 Nottingham have named Commonwealth Games champion Chris Adcock as their captain for the new National Badminton League.
Features

Sky Tickets is the official online partner for the National Badminton League.

UFC fighter Conor McGregor has the aerobic capacity of a Premier League footballer plus the strength endurance of an elite rugby player, according to sports scientist Professor Greg Whyte.

The past 12 months have not been easy for Quillan Isidore. A long-term leg injury kept him out for eight months and having spent the past few months battling to get back to his best, he suffered another setback last month as he broke his collarbone.
Get Sky Sports

This season, more of the games that matter are live on Sky Sports.