Sky Scholar Mark English targets London World Championships after winter of discontent
By Mark Ashenden
Last Updated: 15/05/17 8:23am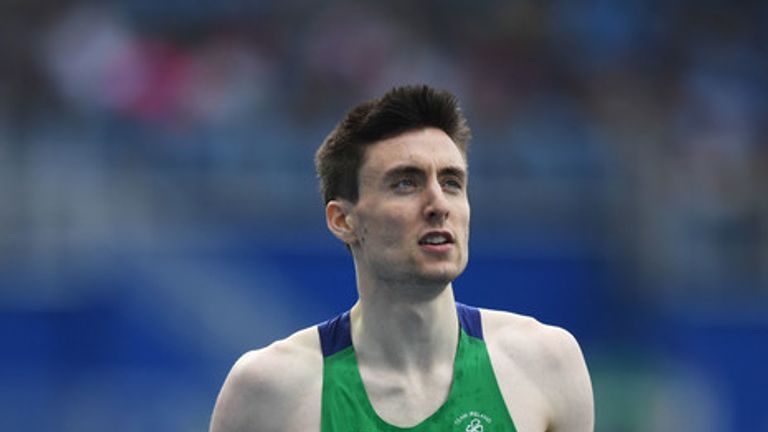 Running at 6am in the morning, a bike-ride across the city and working in a hospital all on top of your studies is not your average training day for an athlete.
Mark English is not your average athlete.
The 24-year-old Irish 800m runner had to overcome a broken foot to make the Rio Olympics and he's finally in good shape for a new track campaign after a few more weeks on the medical table.
Mark, supported as a Sky Academy Sports Scholar since London 2012, reveals his battle for speed and fitness and the benefits of swapping his running spikes for a doctor's coat............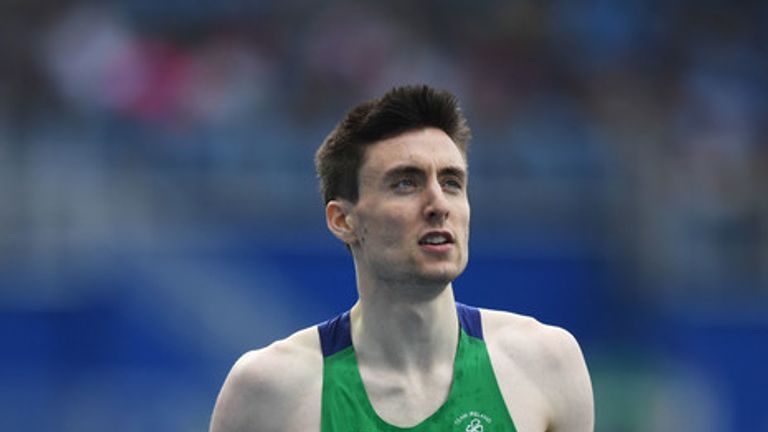 Track is almost upon us again and soon I can look forward to putting all the hard work into practice. It's been a long winter, and one that has been peppered with injuries.
Earlier in the year I had to forego over a month of training due to a leg injury I picked up before the European Indoor Championships in March.
But thankfully I'm now injury free and I'm looking forward to getting out on that track competing again after 10 months without a race.
Right now I'm also on placement in the hospitals in Dublin. So that involves getting up at 6am to do my easy runs before biking it across the city for the day in the hospital.
It's a bit of a change to the routine of lectures on campus and can be tiring but I have enjoyed the experience so far.
Each week I'll also do two to three gym sessions, mostly in the evenings, and that's something nice to look forward to at the end of a long day.
Gym work-outs don't take precedence over my running, but they are an important part of trying to squeeze out the smaller percentage improvements. And there's always a good ambience at the high performance gym in UCD (University College Dublin), which definitely helps.
This time of year also coincides with the gradual introduction of more race specific work-outs. The kind of work-outs I'm talking about generally make the legs feel like jelly by the end, but they are the kind which really bring you on come summer time.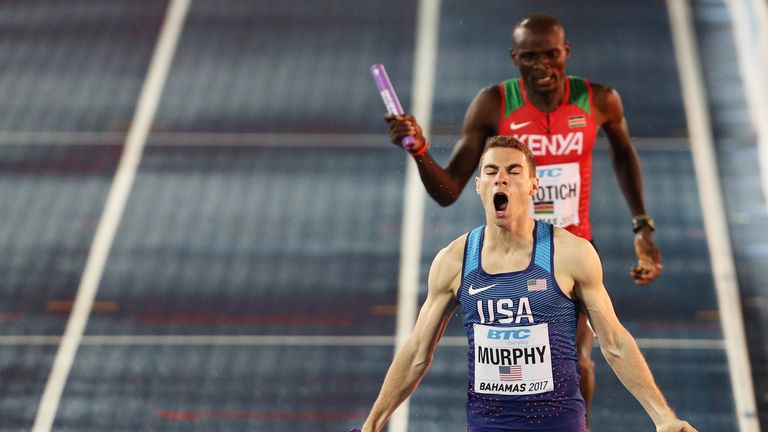 In an 800m, those who finish high up maintain speed rather than gain it. These work-outs help with that maintenance (or speed endurance). One real challenge is to try to maintain the form when the legs start to hurt.
Obviously we are never forgetting the aerobic and strength endurance components of the programme either, so I'm still getting my 10 miles in on the weekend.
All in all, it's comforting to know that I have a coach in Steve Magness who writes a well thought-out programme that addresses the key components in a progressive and measured manner.
So when I get my training schedule for the week on Sunday night I try find out if any athletes are doing similar type work-outs.
I've been very lucky to have the company of fellow Donegal man and 1:47 runner Karl Griffin to train with. Karl is a strong runner, so he's a massive help when doing those longer work-outs!
I've also had the benefit of training with Richard Owens, an ex-captain of the UCD Athletics Club, for many endurance work-outs and long runs.
He's got a great engine and is able to clock off 60 seconds for 400m better than anyone I know!
Outside of my own insular world of athletics, the World Relays championships took place a few weeks ago in the Bahamas. I thought it was a thrilling event to watch.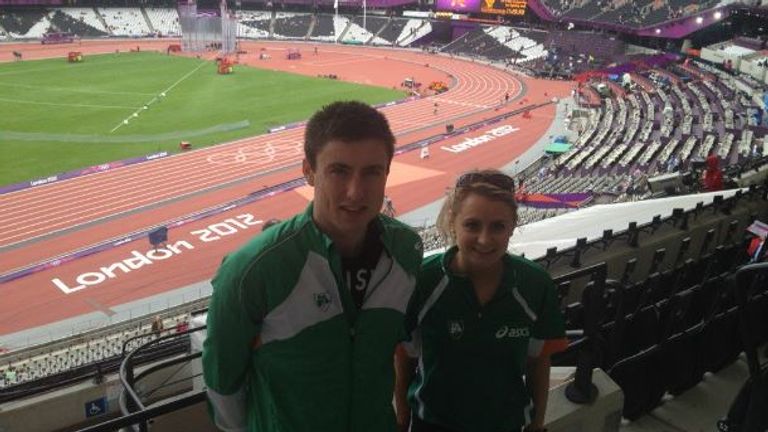 The 4x800m proved to be an exciting race between USA vs Kenya, with the Americans edging the win in a super tactical race. It's great when a race is so good that it's enjoyed just for the race itself, without it needing to be a fast time.
Fast times are great, but they are rare by their nature. I think the sport could better market itself by focusing more on head-to-heads. Who wouldn't want to see Van Niekirk vs Bolt over 250m?
It would certainly be a hit if the Michael Johnson-Donovan Bailey 150m race off was anything to go by!
Looking ahead to the summer, I plan to kick off the season with an 800m in early June. I'll also race a 500m in Sligo on June 21 to help with the speed side of things.
But ultimately everything will be geared towards preparing for the World Championships in London in August.
I just have to make sure I'm ticking the boxes so that I give myself the best possible shot when I get out there.