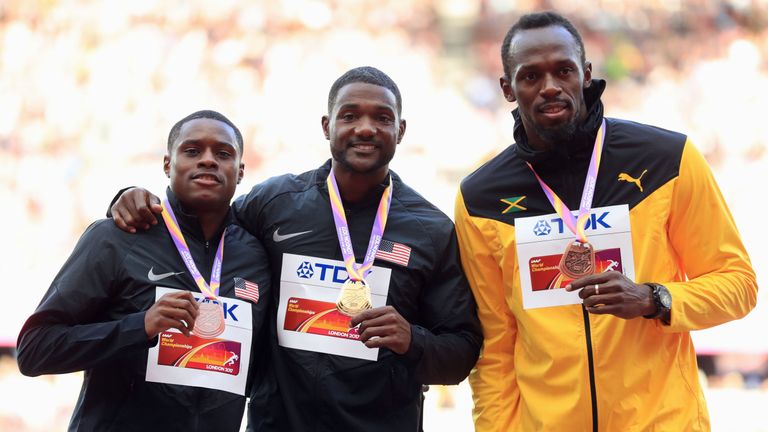 The father of 100m world champion Justin Gatlin has criticised the fans at the Olympic Stadium who booed his son.
The athlete, twice banned for doping offences, stunned the world when he won the title on Saturday and left Usain Bolt trailing in third place in his final individual race before retirement.
Gatlin was booed after the race at the London Stadium on Saturday night and was again jeered by sections of the crowd when he returned to receive his medal from IAAF President Lord Coe on Sunday.
His father Willie Gatlin was not impressed and said: "The people booing need to read the reports. He has never committed a crime. They need to go and look at what was said.
"He is very strong and can deal with it. Only here. He only gets it here."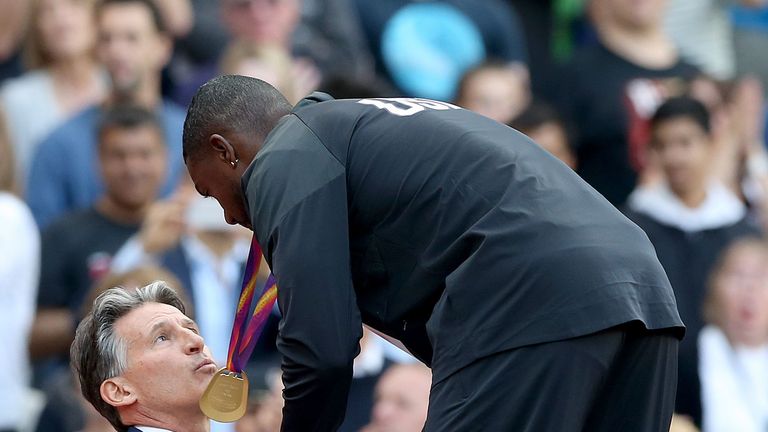 Gatlin Sr believes his son has been fully rehabilitated and that he could be a role model for youngsters.
He added: "He gets invited into schools all the time and does lots of talks."
Gatlin won the race in a season-best time of 9.92 secs ahead of Christian Coleman in second place (9.94) and Bolt who equalled his best time of the year (9.95).
Lord Coe said it was "not the worst result ever" although he found it difficult to be eulogistic about Gatlin's success, and the man himself remained defiant.
Gatlin told reporters: "I'm just a runner. I'm back in the sport, I've done my time.
"I've come back, did community service, I talked to kids and inspired kids about the right path. That's all I can do."
Gatlin is due to meet Bolt again in the 4x100m relay, which starts on Saturday.