Mixed World Championships for Holly Bradshaw, Jessica Judd and Mark English
By Mark Ashenden
Last Updated: 19/09/17 7:30am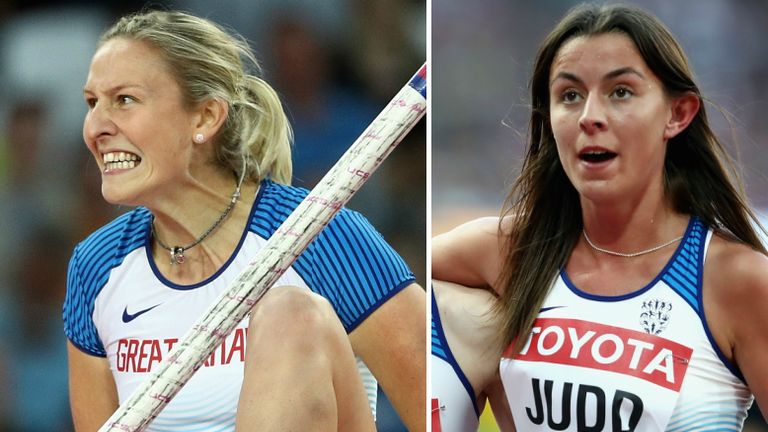 Pole vaulter Holly Bradshaw said she was "heartbroken" after failing to make the podium at the World Championships in London at the weekend.
The former Sky Sports Scholar had been on a stunning run of form this summer, only to fail three attempts at 4.75m in Sunday's final and missed out on a medal in sixth place.
Matching her 4.80m season's best from the City Games in Manchester earlier this year would have meant silver for the 25-year-old from Preston but it was Olympic champion Ekaterini Stefanidi who impressed to take gold.
"I just feel completely heartbroken to be honest," said Bradshaw, who was seventh at the last World Championships and sixth and fifth in her two Olympic appearances in London and Rio.
"I'm in the best physical shape of my life and I simply didn't take advantage of that. Training has been going so well and I felt really confident that I'd be able to do something special in front of this amazing crowd.
"When I look back at this competition and see 4.65m was good enough for bronze I think it will always be a missed opportunity to win a medal on the biggest stage. I'm just totally gutted that I didn't take advantage of it.
"The conditions were really tricky but you need to learn to deal with that. It's hard when the wind is moving around but fair play to the other girls, they did a much better job than me and coped when I didn't."
The Olympic Stadium proved to be a much happier hunting ground for Jessica Judd, another ex-Scholar, after setting a personal best with a battling show in the first round to make the semi-finals.
Essex's 20-year-old middle distance runner was unable to make the final but it was another gutsy run to finish 10th, needing to be helped off the track by team-mate Laura Muir after collapsing on the finish line.
I gave everything tonight, the support has been amazing and eventhough I bow out here my head is held high and I'll be cheering Monday!❤️🇬🇧 https://t.co/NKXDGwOj1T

— Jess Judd (@jessjuddxx) August 5, 2017
"I'm the over the moon, I couldn't have given anymore," said Judd. "I went out in the same way as in the first race but it didn't pay off and there wasn't anything there.
"Getting through the first race was my main target and I did all I could to try and got through the second as well.
"I probably went off too fast just like my dad told me not to do but I'm so happy."
Irish star Mark English was unable to pull out any late fireworks and grab one of the three automatic qualifying spots in the second round of the 800m.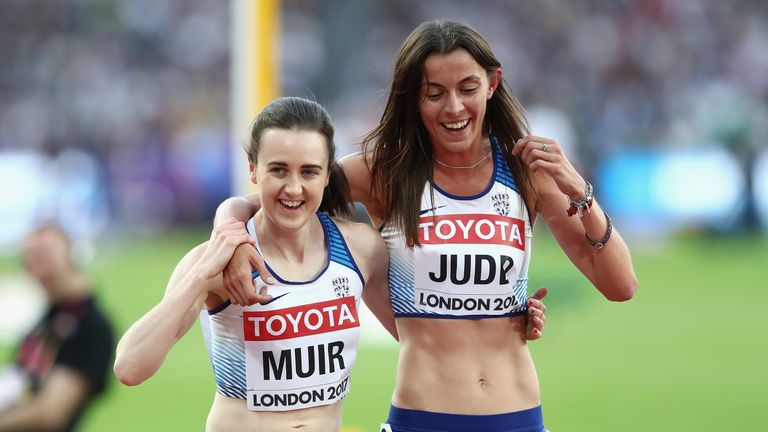 The 24-year-old, who fractured his foot three months before last summer's Olympics, said: "I knew that race would come down to a sprint because there was no front runners in it.
"I wanted to make sure I had something left over the last 200 but I just didn't have that.
"That's the fine line that athletes tread between success and falling down the other side. I haven't had that same sharpness since last year or the year before but that's what happens when you have an interrupted season. I'll get back and get ready for the next one."