NHL: Play-off wins for Canadiens, Penguins and Ducks
Montreal Canadiens, Pittsburgh Penguins and Anaheim Ducks start Stanley Cup play-off campaigns with victories.
Last Updated: 17/04/14 7:28am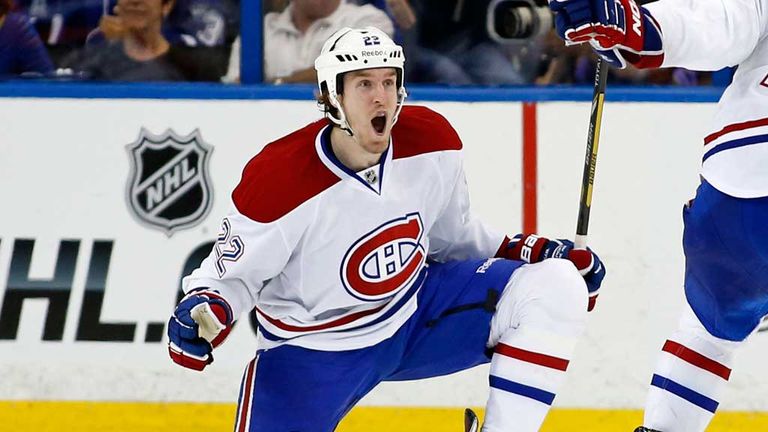 The Canadiens twice led in the third period but were pegged back by the Lightning on both occasions, Steven Stamkos making it 4-4 with his second goal of the match with just over six minutes remaining.
There was never more than one goal between the teams, although the visiting Canadiens were the aggressors as they outshot Tampa Bay 44-25 with Lightning goaltender Anders Lindback making 39 saves.
There was also a close Eastern Conference first-round contest between Pittsburgh and Columbus as Brandon Sutter's goal with 11:42 remaining capped a rally from a two-goal deficit for a 4-3 victory for the Penguins.
The Blue Jackets were looking for their first playoff win in the franchise's 14-year history, but lost to Pittsburgh for the sixth time this season.
Benched
Jack Johnson and Mark Letestu scored in the first period for Columbus before Derek MacKenzie gave the visitors a 3-1 lead in the second.
Pittsburgh equalised through second-period goals by Beau Bennett and Matt Niskanen before Sutter struck.
Penguins goaltender Marc-Andre Fleury, who was benched in the play-offs last season, made 30 saves.
The Anaheim Ducks also secured a 4-3 victory but in contrasting fashion as they narrowly avoided blowing a four-goal lead to hang on for a tense win over the Dallas Stars in the first game of their Western Conference playoff series.
Ryan Getzlaf, who was hit in the face by the puck late in the game, and Matt Beleskey both scored a goal and had an assist for the Ducks who held a 4-0 lead midway through the second period.
Dallas then scored twice in the second period before Tyler Seguin cut the deficit to 4-3 with 6:07 remaining, but the Stars were unable to send it into overtime.
Anaheim rookie goaltender Frederik Andersen stopped 32 shots, while Stars netminder Kari Lehtonen finished with 31 saves.