Lindsey Vonn suffers serious knee injury in crash at Alpine Ski World Championships
Lindsey Vonn will not compete again this season after a heavy crash at the Alpine Ski World Championships.
Last Updated: 05/02/13 8:23pm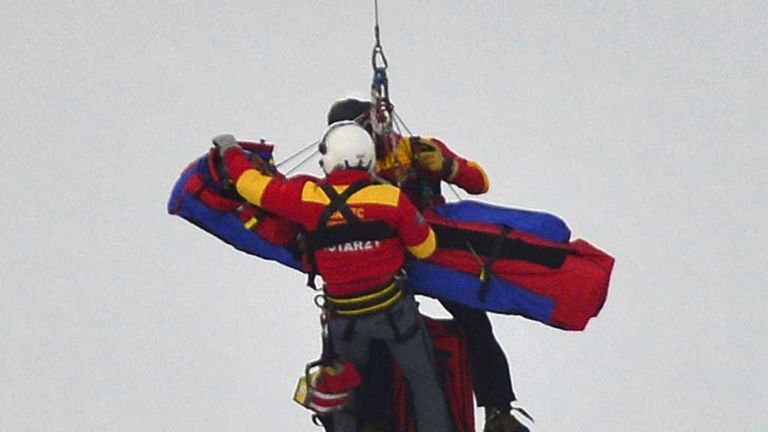 Event organisers in Schladming have confirmed that the American ruptured cruciate ligaments in her right knee in the fall.
Vonn, 28, lost her balance on landing after a jump and hit a gate before sliding to a standstill.
The four-times overall world champion received medical treatment on the slope before being taken to a local hospital.
A USA team spokesman said: "Lindsey will be out for the remainder of this season but is expected to return to racing for the 2013-14 World Cup season and the 2014 Olympic Games in Sochi."
The race, which was postponed for three-and-a-half hours because of fog, restarted after a 15-minute delay.
Vonn had trailed Tina Maze by 0.12 seconds shortly before the crash, the Slovenian went on to claim gold.
Maze won with a time of 1min 35.39sec, ahead of Switzerland's Lara Gut at 0.38sec and American Julia Mancuso in third place at 0.52sec.
Switzerland's Fabienne Suter finished fifth and described the extensive visibility problems the athletes were having.
"It's not a very difficult course but in some parts you couldn't see anything," she said.