Commonwealth Games 2014: Sir Steve Redgrave talks to Sky Sports about Glasgow
Sir Steve Redgrave says Glasgow will put on a real show this summer in hosting the 2014 Commonwealth Games.
Last Updated: 03/06/14 10:34am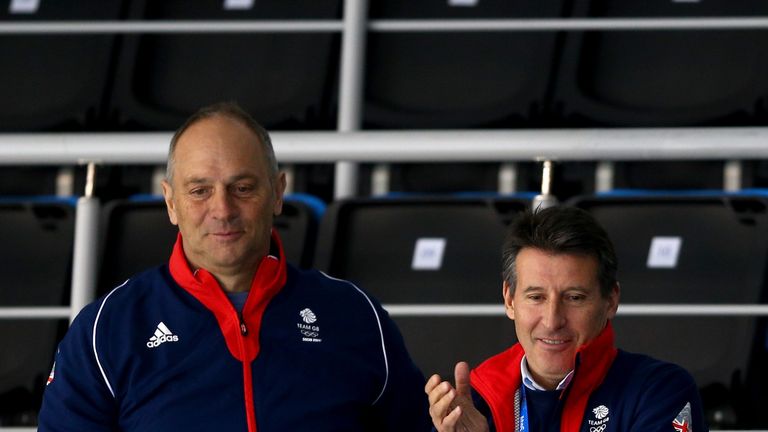 As an ambassador for England, Redgrave was present when the Commonwealth Games kit, made by Kukri, was released and that signals the start of the serious build-up to the Games being held in Glasgow this summer.
"It's very special," Redgrave told Sky Sports. "For the athletes when the pictures of the kit come out there'll be more than one eye on it as a reason for why they're competing.
"It's a very special day as when you get to see what you're competing in it really brings it home to you that you're about to be involved in something special."
Kukri has designed sports-specific kit for the 17 different sports and off-field wear the 600-strong England delegation will sport in Glasgow, and all the science and technology that goes into the process is a big change from when Redgrave first started competing.
"Athletes are a weird size and shape from gymnasts to basketballers to weightlifters, so it's a tricky prospect and Kukri have done a terrific job in making sure the finest details have been taken care of for each individual sport.
Kit technology
"There's been a huge change since I last competed - I had to beg to get an extra singlet to compete in because I was doing three events.
"The kit is about team unity, about the team coming together, so it's important from that point of view - you get given so much more stuff now compared to when I last competed in the Commonwealth Games."
Redgrave says the Commonwealth Games is particularly important for the home nations, as it gives a chance to athletes on the fringes of Team GB to press their claims for the Olympics - and it can prove to be the making of some Olympic athletes.
"In some of the team sports it's quite difficult because you're used to being in Team GB in the Olympics and then you'll lose some of your members to the other home nations.
"But what it does enable us to do is get more athletes involved - we're the only country that's split up into smaller entities for the Commonwealth Games so that gives us chance to have more athletes going there to compete.
"The four home countries together it gives a huge number of athletes the chance to compete at a major championships and getting the taste of it gives them the desire to go on to the Olympics.
Fringe athletes
"People on the fringes of the Olympic team who think they'll never have a chance of making it to an Olympics, if you're in the Australian team then that's it for them.
"But with us having the four home nations it brings the fringes in to be able to compete in a major event and that might be the trigger that brings them through to thinking they can do it at Olympic level."
Coming on the back of such a successful London Olympics in 2012 will make it a tough act to follow for Glasgow, and although it is seen as a very much a junior event to the Olympics, Redgrave insists Glasgow will still be a fantastic event.
"London's a very hard act to follow but I think Glasgow will be a stand out and we're on for a treat," Redgrave insists.
"Denise Lewis talks about a Commonwealth Games that she went to that was really the stepping stone that gave her the belief that she could go on and do it at the Olympics and there'll be athletes in a couple of months' time who'll see it a the major stepping stone for the rest of their career.
"I treasure my Commonwealth Games medals - I always wanted to be a single sculler but I wasn't good enough to do that at world level, I wasn't good enough to do that at Olympic level I was just about to do it at the commonwealth games, but that medal for me is very important in my rowing career."