Watch WWE Extreme Rules repeat all week on Sky Box Office
Weapons are permitted. Destruction is guaranteed. Watch WWE Extreme Rules on Sky Box Office.
Last Updated: 21/05/13 1:20pm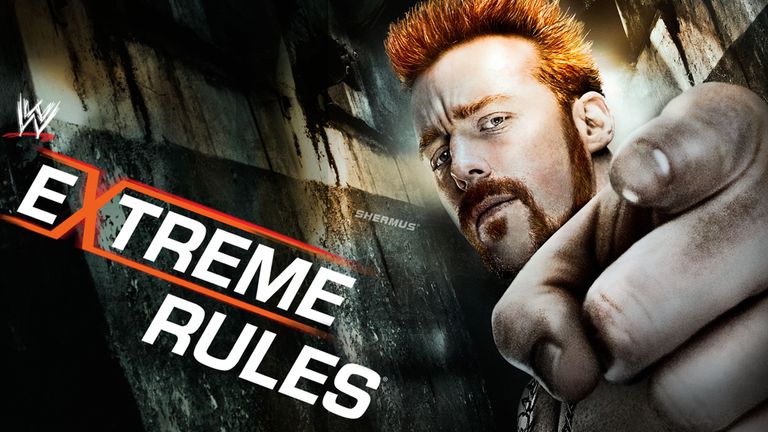 WrestleMania was full of glitz and glamour but the next stop on the WWE pay-per-view calendar was Extreme Rules, where weaponry was permitted and a series of bone-crushing match-ups took place.
The WWE Superstars unleashed their venom on Sunday, May 19 at the Scottrade Center in St Louis, Missouri, but if you missed it don't fret because you will be able to catch the action until Saturday on Sky Box Office.
WWE Champion John Cena defended the WWE Title he won from The Rock at WrestleMania 29 when he newest nemesis Ryback at Extreme Rules in a Last Man Standing Match.
Cena and Ryback used to be comrades but the latter recently turned on the former, claiming that the Cenation Leader did not have his back when he was being targeted by The Shield.
Could the Sin City powerhouse, whose quest to land the WWE Title has so far ended in failure, finally land sports entertainment's grandest prize, or was Cena still be able to proclaim that "The Champ is Here"?
Dolph Ziggler was unable to defend his World Heavyweight Championship due to suffering a concussion, but no doubt watched on intently as Jack Swagger and Alberto Del Rio battle in an I Quit match for the number one contendership to his strap.
There was also a barbaric Steel Cage contest at Extreme Rules between long-time adversaries Brock Lesnar and Triple H. The Anomaly won their first meeting at SummerSlam, The Game gained revenge at WrestleMania - so who claimed the rubber contest?
Plus, the monstrous Sheamus and Mark Henry competed in a Strap Match, while Randy Orton and Big Show, bitter enemies since WrestleMania, contested an Extreme Rules clash.
All three members of The Shield, meanwhile, will fought for gold, with Dean Ambrose combatting United States Champion Kofi Kingston, and Seth Rollins and Roman Reigns taking on WWE Tag Team Titlists Team Hell No.
Watch the WWE Extreme Rules repeat on Sky Box Office (channel 743) until Saturday.
Booking details
WWE Extreme Rules will be repeated on Sky Sports Box Office (channel 743) between 9am on Monday, May 20 and 9pm on Saturday, May 25. Repeat showings will last for three hours.
The event is priced at £14.95 for UK customers, €21.95 for customers in the Republic of Ireland.
You can order WWE Extreme Rules by pressing the Box Office button on your remote. Select 'sports & events' and follow the on-screen instructions.
Viewers are able to call 08442 410 888 to book WWE Extreme Rules. (There may be an additional charge for telephone bookings).
You can also book WWE Extreme Rules online by visiting this link: https://my.sky.com/orderboxoffice/
Cable customers should contact their local cable operator.