UFC 172: Jones deliveres masterclass against Teixeira
Jon Jones dominated Glover Teixiera at UFC 172 to set up his rematch with Alexander Gustafsson.
Last Updated: 29/04/14 5:43pm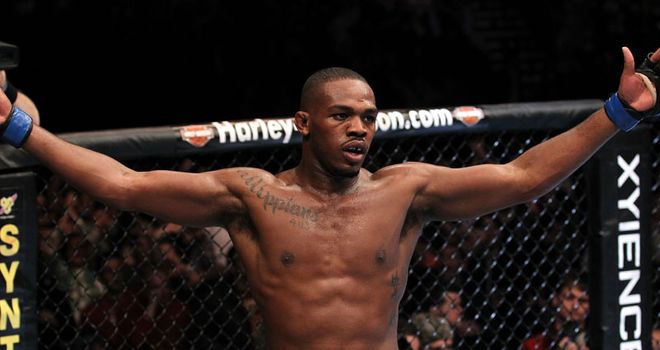 The anticipated rematch with Alexander Gustafsson - the only contender to take Jones out of his comfort zone - is likely to occur this year.
The 26-year-old light-heavyweight champion opted against the sensible approach against Teixeira on Saturday night - instead choosing to step into his challenger's world and trade blows at close quarters.
Jones won that duel with a punishing combination of strikes, ultimately showing no respect for the punching power that serves Teixeira so well.
The New Yorker won all five rounds, earning a clean sweep of 50-45 on the judges' scorecards in front of his NFL-playing brothers Arthur and Chandler.
Jones set the tone in the opening round by displaying his vast range of kicks and showing little desire to take the fight to the ground, where his overwhelming advantage should have been.
In the second, the champ intentionally stepped into the lion's den and gave Teixeira the contest he wanted. The challenger landed shots but Jones struck more, seemingly removing Teixeira's threat.
The real damage was done in the third. As they fought in the clinch, Jones' elbow opened a huge cut above the Brazilian's eye that evidenced how the fight was going.
In what he later described as "improv", Jones spent the final two rounds picking off Teixeira at will - the challenger was hit so frequently that his mouthpiece fell out three times.
The swagger of the champ was displayed with homage to boxers Muhammad Ali, George Foreman and Roy Jones Jr in the final moments.
It was Jones' 11th consecutive victory and snapped Teixeira's 20-fight winning streak.
It also means that Gustafsson, Jones' toughest opponent so far, is waiting in the wings for a second fight.