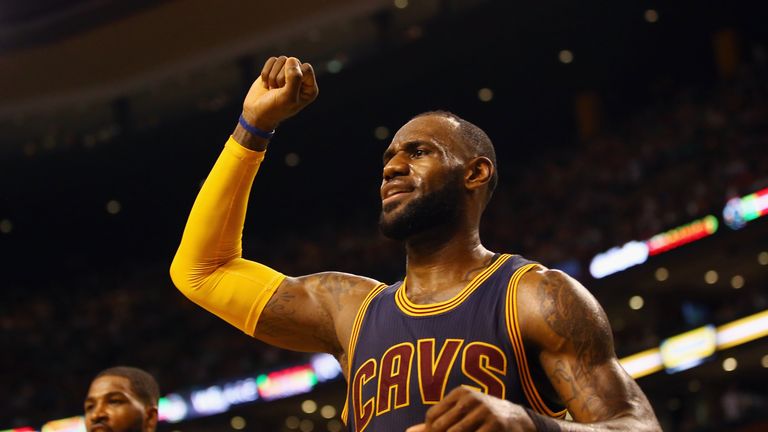 LeBron James continued his fine form as the defending champion Cleveland Cavaliers romped to a 130-86 defeat of the Boston Celtics and took a 2-0 lead in the Eastern Conference finals.
James finished with 30 points and scored 22 in the first half, helping the Cavaliers to a 72-31 lead at the break - the largest half-time advantage in NBA postseason history.
It was the biggest play-off win ever for the Cavaliers, who are hot favourites to return to the NBA finals as they now have the luxury of hosting games three and four in Cleveland.
The Celtics suffered their worst home play-off loss in franchise history, and were only three points shy of matching their worst postseason defeat.
James has scored 30 points in eight straight games as he looks to visit the finals for the seventh-straight season, and he has never lost a play-off series when his team has been up 2-0.
Along with his points haul, he dished out seven assists and added four rebounds, four steals and three blocked shots, while Kevin Love had 21 points and 12 rebounds, and Kyrie Irving tallied 23 points.
The win was the Cavaliers' 13th straight in the play-offs, dating back to the last three games of the finals last year, a streak which equals an NBA record.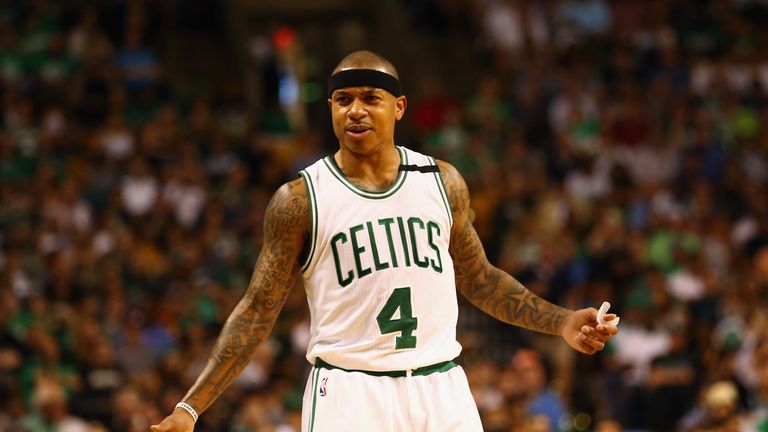 And James and the rest of the Cleveland starters were pulled from the game with 1:47 remaining in the third quarter.
"I am a guy that lives in the moment," said James. "Our team is in a great groove right now.
"We want to try to get better. I said before that we had another level and [people] looked at me like I was crazy.
"I believe we have another level as well. We can continue to get better. No complacency with us right now."
Adding to Boston's woes, point guard Isaiah Thomas was lost to a right hip strain at half-time. Before that, he was hounded by the Cavaliers, missing all six of his shots in the first half.
Rookie Jaylen Brown led the Celtics with 19 points and Avery Bradley had 13.