Stephen Lee hopes to clear his name of match-fixing charges in time to play in World Championship
Stephen Lee must clear his name of match-fixing allegations before being permitted to play in the World Championship.
Last Updated: 07/03/13 4:56pm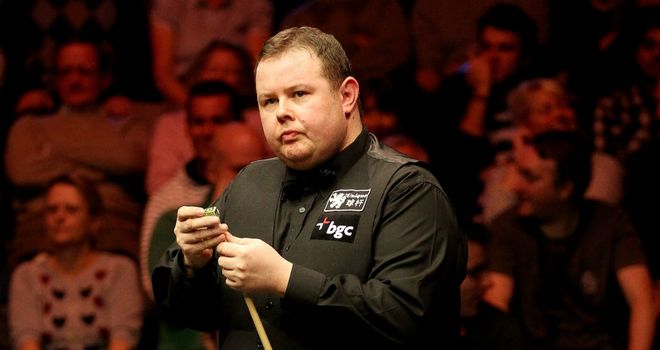 The Englishman has submitted an entry for next month's showpiece at the Crucible despite being suspended from snooker since October due to an investigation into suspicious betting on his Premier League match with John Higgins.
Lee was told last month by the World Professional Billiards and Snooker Association that he has "a case to answer" following a separate investigation into match-fixing, and he has remained off the tour since.
The 38-year-old is alleged to have breached WPBSA rules in eight matches spanning four tournaments, including the 2009 World Championship, although he claims he has "done nothing wrong".
Lee's manager Adam Quigley confirmed the former world No 5 remains determined to return to competition, and he has to clear his name before the end of the month if he is to feature at the World Championship.
Lee's case into the match-fixing allegations is due to be heard by Sporting Resolutions UK, but Quigley said. "We're still waiting for a hearing date.
"They're trying to thrash it out and to have a QC available to hear the case. The whole saga has gone on for six or seven months so far, which isn't ideal.
"Stephen has been very positive considering everything that's gone on, and obviously he insists he's done nothing wrong. He's still practising and still doing the odd exhibition.
"We still get entry forms sent to us for upcoming competitions. The small print on the forms says that he is being invited providing his case has been sorted by then.
"For the PTC finals, we found out on Twitter that Stephen's name had been left off the draw. We seem to be the last in the loop."