Georges St-Pierre and four active UFC fighters launch Mixed Martial Arts Athletes Association
By Michael Kelleher
Last Updated: 01/12/16 11:28am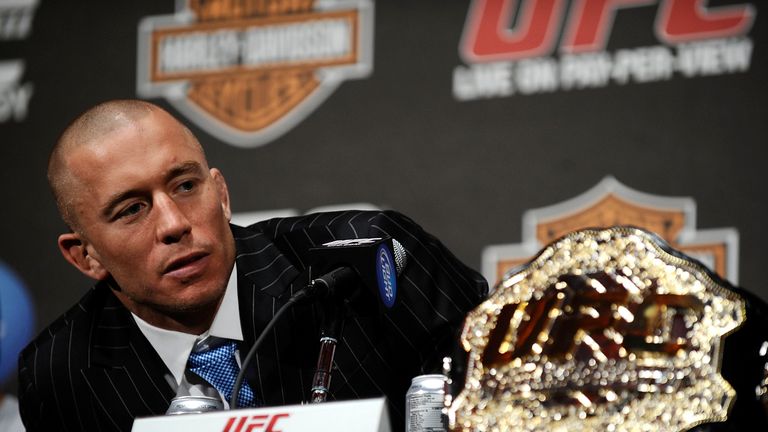 Former UFC champions Georges St. Pierre, Cain Velasquez and T.J. Dillashaw have joined forces to announce the foundation of the Mixed Martial Arts Athletes Association (MMAAA).
Current UFC fighters Donald "Cowboy" Cerrone and Tim Kennedy also announced their participation on Wednesday in an organising effort led by fighters and joined by Bjorn Rebney, the former CEO of Bellator.
The MMAAA is the latest attempt to organise fighters in a famously individualistic sport into a collective bargaining unit. Other attempts at a fighters' organisation have made little headway.
The five founding fighters will serve as board members and intend to recruit other UFC fighters, both active and retired, to join. The MMAAA will be solely focused on the UFC and will not extend to other organisations.
The goals of the MMAAA are to negotiate a settlement from the UFC for current and past fighters, an increase of revenue share to 50 per cent from the current eight per cent and the introduction of insurance and pension packages that do not currently exist for UFC athletes.
"In essence, what the association is going to achieve for the athletes is a settlement to address the past wrongs, driving up [revenue split] to 50 per cent up from eight per cent, and a benefits package that provides a safety net," said Rebney, who formerly served as head of Bellator, a rival fight promotion to the UFC.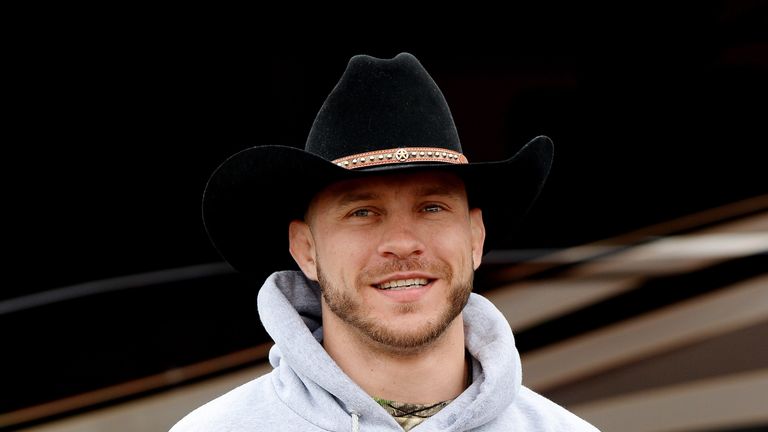 St. Pierre hasn't fought in three years but the other four fighters have UFC bouts scheduled in December, which ensures the MMAAA will remain in the headlines throughout this month.
Cerrone admitted he had some trepidation in joining the organisation but feels the time has come to take a stand on behalf of his fellow fighters.
"Absolutely there is still fear, but it needs to be done," Cerrone said. "Standing with the five guys here, these are big names. We just need the rest of the guys to not have fear and stand up with us. We're putting ourselves out there."
Upgrade to Sky Sports now and get 12 months half price. Hurry, offer ends December 4th!