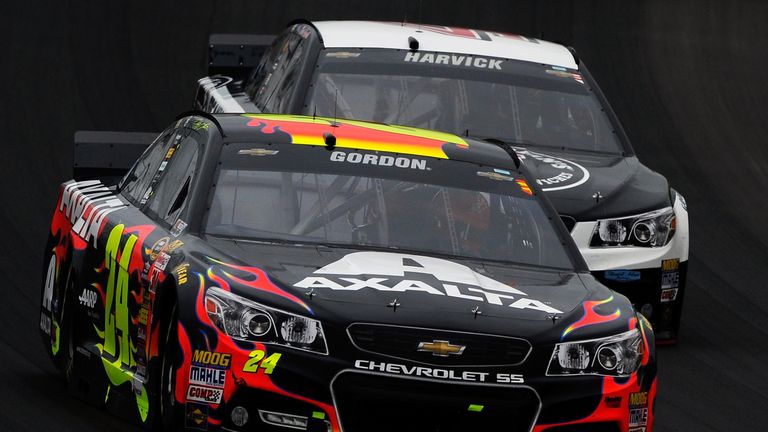 Jeff Gordon held off Kevin Harvick in his No 24 Chevrolet to claim his third NASCAR Sprint Cup victory of the year on Sunday.
Racing off pole after breaking the track qualifying record at Michigan International Speedway on Friday, Gordon prevailed by 1.4 seconds to win the Pure Michigan 400, which saw a series of cautions.
Tickets for the 2014 MotoGP at Silverstone
No booking fees when you buy with Sky Tickets. Children under 15 go free on Friday and Saturday.
Gordon came off the final restart well and led with 16 laps remaining and held off first Joey Logano and then Harvick to register his 91st vitory on NASCAR's top series and a sweep at MIS for Hendrick Motorsports after Jimmie Johnson won the June race there.
Logano came home third, followed by Paul Menard and Dale Earnhardt Jr. The win saw Gordon leapfrog Earnhardt by three points to the head of the points standings.
There were eight cautions in total in the race, which saw Kyle Larson's car catch fire.
Tony Stewart missed his second straight Cup race after he struck and killed a driver at a dirt-track race in New York last weekend. Jeff Burton replaced Stewart in the No 14 car and came home 37th.