Japanese MotoGP: Friday practice at Motegi called off as thick fog hits the circuit
Practice for what could be a Championship-deciding Japanese MotoGP race was cancelled due to thick fog at Motegi.
Last Updated: 26/10/13 10:59am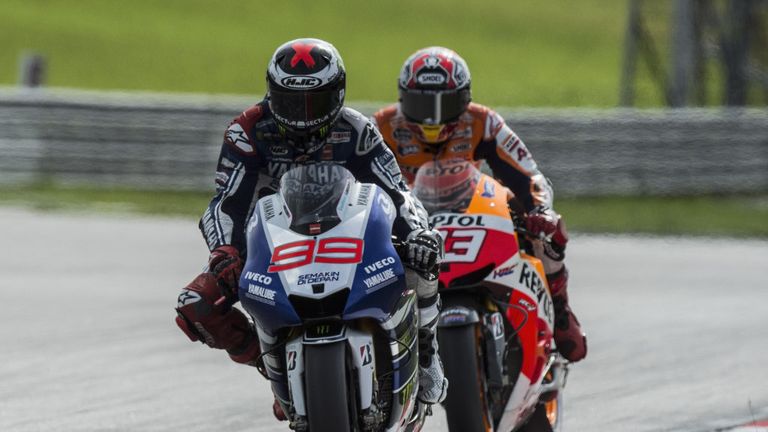 The Moto2 and Moto3 sessions were also wiped out as drizzle turned to rain while the fog meant the medical helicopter could not fly safely.
The race is the penultimate round of the MotoGP championship, with Honda's Spanish rookie Marc Marquez poised to take the title despite being disqualified from the previous race in Australia.
The 20-year-old has an 18-point lead over reigning champion and compatriot Jorge Lorenzo.
"We are not prepared to run in these conditions when there is a risk that a seriously injured rider could not be given correct care," MotoGP race director Mike Webb said in a statement.
"The helicopter has been trying to get permission to fly to the circuit since Thursday and has even tried to take off and then been told to land again.
"As soon as permission was granted... we would have given 10 minutes notice to the teams, but the helicopter was never given permission to fly."
Organisers said heavy rain was expected on Saturday morning but cloud cover should abate by the afternoon, which would allow the medical helicopter to operate and riders to get on track.
They added that in extreme circumstances, everything could be condensed into Sunday with practice and qualifying for all three classes shortly before the races.
"The weather on Sunday is forecast to be a significant improvement in comparison with the conditions witnessed so far," a statement said.