Cardinals star Tyrann Mathieu ready to wow UK NFL fans
By Sky Sports NFL
Last Updated: 16/07/17 1:15pm
Safety Tyrann Mathieu has promised the Arizona Cardinals will put on a show when they take on the Los Angeles Rams at Twickenham later this year.
The Cardinals and the Rams meet in a NFC West divisional clash on October 22 in the third of four NFL International Series games which will be held in London in 2017.
Mathieu told Sky Sports News HQ: "It will be fun. Obviously with the history we have with the Rams it is always a good game. It is always a physical game.
"So we will definitely be looking to put on a great performance for the fans here in London.
"We are going to put on a show offensively and defensively and we are going to make a bunch of plays."
Mathieu is a key player for the Cardinals and will be hoping to bounce back to form after struggling to find his best form in 2016.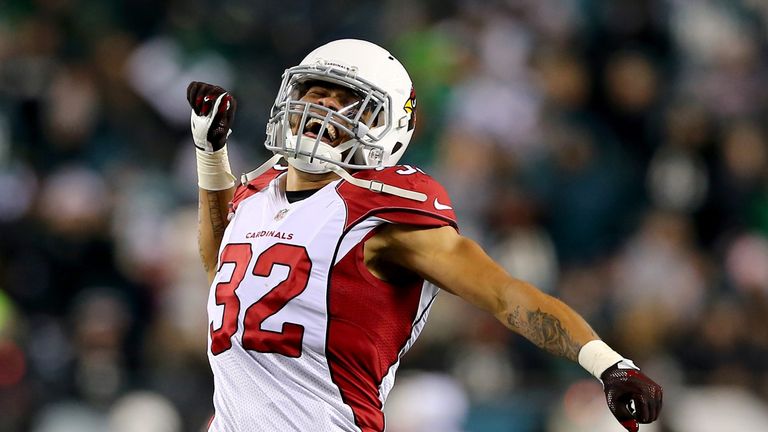 The 25-year-old played last season with a knee brace after tearing his ACL late in what was an outstanding 2015 season for him. He was named to the Pro Bowl and a first-team All Pro in 2015.
Last season the Cardinals finished a disappointing 7-8-1 after going 13-3 in 2015 and reaching the NFC Championship Game.
But Mathieu is confident Arizona are poised to rebound in 2017 and put themselves back into Super Bowl contention.
"We will just have to regroup," Mathieu said. "I do feel like we still have that same calibre of football team that we had two years ago.
"We still have most of those players on the team so it is really a bounce-back season for us and I am excited.
"I'm going to be healthy and ton of my team-mates are going to healthy as well so it is going to be fun this year."
Follow the 2017-18 NFL season with us on Sky Sports and through our website skysports.com/NFL also our app for mobile devices and iPad, or follow our Twitter account @SkySportsNFL
The regular season of home and away matches run from September to December 2017, culminating in PlayOffs from January 6, 2018 and the Super Bowl on February 4, 2018 at the U.S. Bank Stadium in Minnesota to determine the world champion.