Colin Kaepernick to remain as San Francisco 49s' starting quarterback
By AFP
Last Updated: 18/10/16 11:03am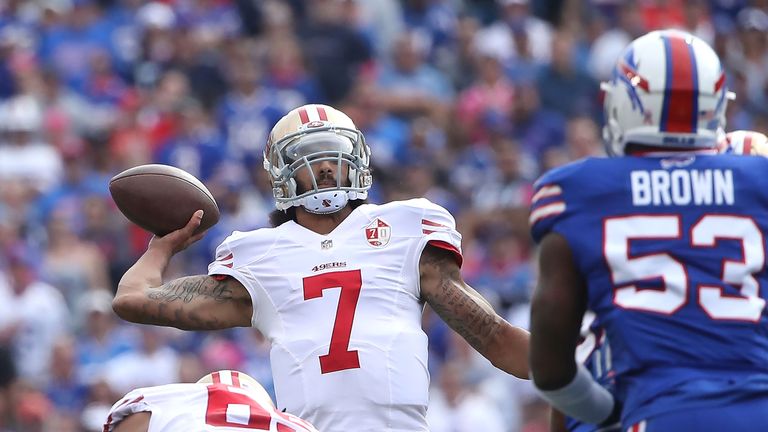 San Francisco 49ers quarterback Colin Kaepernick will retain his place in the starting line-up next weekend after making his season debut in Sunday's 45-16 drubbing by the Buffalo Bills, team officials said.
Kaepernick, who was roundly jeered once more by the Buffalo crowd after refusing to stand for the national anthem, had done enough to impress head coach Chip Kelly despite the 45-16 blowout.
Kaepernick went 13 for 29 for 187 yards and a touchdown as he made his first start for the 49ers in nearly a year.
He also led the 49ers rushing with 66 yards from eight carries and did not turn the ball over.
"He did a good job, so it was a pretty good situation in terms of him running the football."
Kaepernick had played second fiddle to Blaine Gabbert this season before earning his call-up against the Bills.
"I don't understand what's un-American about fighting for liberty and justice for everybody, for the equality this country says it stands for," Kaepernick said.
"To me, I see it as very patriotic and American to uphold the United States to the standards that it says it lives by." 

You can watch Chelsea v Man Utd, plus England's tour of Bangladesh and the US Grand Prix on Sky Sports. Upgrade now and enjoy six months at half price!