New NFL protocol introduced over head injuries following Cam Newton incident
By Mark Ashenden
Last Updated: 19/10/16 9:03pm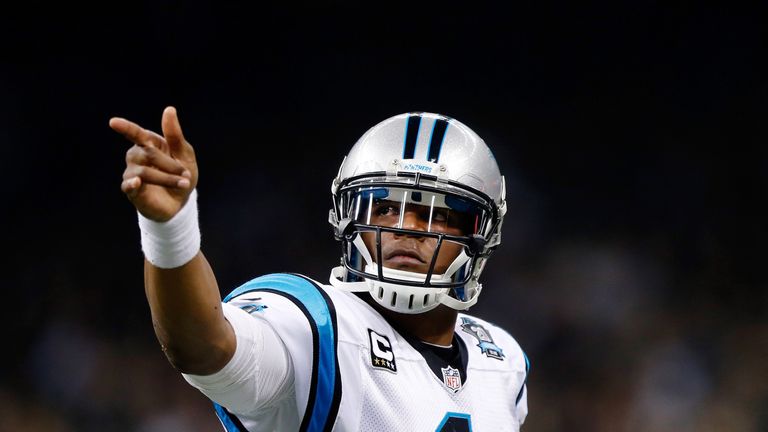 The NFL will require the athletic trainer in the press box to stay in contact with on-field doctors to help determine if a player has suffered a concussion.
The new measures were revealed on Wednesday following a review between the NFL and NFLPA and is an enhancement made to prevent confusion that occurred in the season opener, when Carolina Panthers' Cam Newton returned to the field after getting hit in the head in the match against Denver Broncos.
Under the league's concussion protocol, the NFL's athletic trainer wasn't allowed to call a "medical timeout" after being contacted by personnel on the field.
In Newton's case, the team physician and an unaffiliated neurotrauma consultant asked the trainer for video of the hit, but a technology glitch delayed the video.
After getting the replay and observing Newton on the sideline, the physician and neurotrauma consultant said no further evaluation of the quarterback was necessary.
Under the new protocol, the trainer in the booth would be able to stay in contact with doctors on the field until receiving word that a concussion evaluation has occurred.
The parties also conducted a review of the application of the protocol in the game between the Buffalo Bills and New York Jets on September 15.
That review showed Bills quarterback Tyrod Taylor sustain a big hit that included helmet-to-helmet contact. Taylor was examined on the sidelines. The club medical team and UNC reviewed the video and conducted the required examination, cleared Taylor and returned him to the game.
A joint-statement by the two bodies stated that the new protocol had been adopted to "establish a conservative standard of care" and "ensure that competitive considerations do not influence healthcare outcomes".
It added: "The objective of this protocol is to provide medical staffs responsible for the care of NFL players with a standardised process for identifying and managing potential concussion. The parties recognise that concussion diagnosis and management is often a difficult and complex exercise, compounded by hectic game conditions.
"Accurate diagnosis and management of concussion requires experienced physicians coordinating with others on the sideline and within the field of play, each acutely aware of his or her responsibilities and all committed to the strict application of the policies implemented in order to protect players."
You can watch Premier League football, plus England's tour of Bangladesh and the US Grand Prix on Sky Sports. Upgrade now and enjoy six months at half price!