Ben Roethlisberger to miss Pittsburgh Steelers' clash against New England Patriots
By Allan Valente
Last Updated: 19/10/16 9:15pm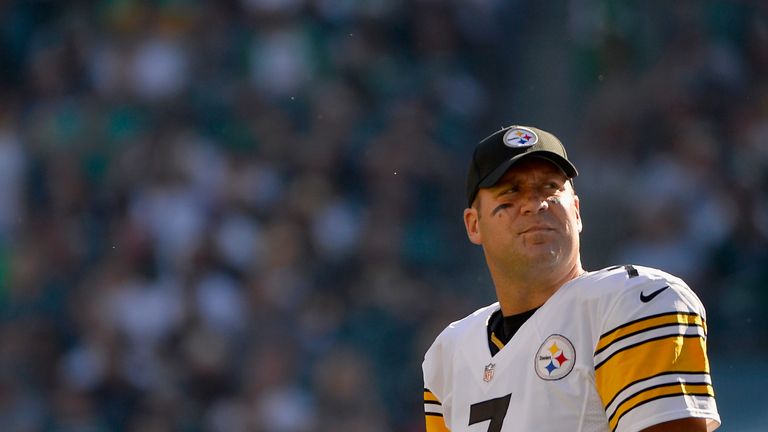 Pittsburgh Steelers quarterback Ben Roethlisberger has been ruled out of Sunday's NFL game against the New England Patriots.
Roethlisberger, 34, was hurt in last week's 30-15 loss to Miami and underwent arthroscopic left knee surgery on Monday. He was expected to miss two or three weeks but that could reportedly drag into four to six weeks based on what the surgeon saw during the operation.
Reserve QB Landry Jones will start in place of 'Big Ben' against the Patriots and would now be seen as the likely starter for the Steelers in their Week 9 fixture against the Baltimore Ravens on November 6.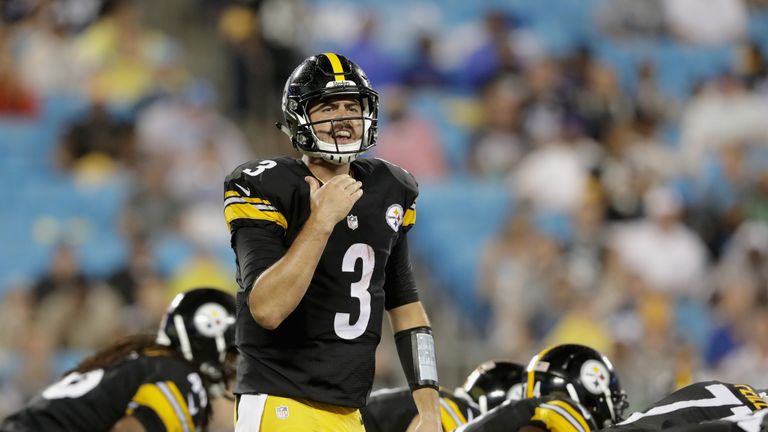 "Doc says my knee looked good, but there still was some stuff in there from when I had my bone bruise last season in St Louis," Roethlisberger told the Pittsburgh Post-Gazette.
"He said that might keep me out a little longer. Maybe an extra week or so. But there's no way to put an exact timetable on it. It all depends on my pain and how I feel."
Elsewhere, rookie Dak Prescott will start for the Dallas Cowboys after their bye this week with quarterback Tony Romo awaiting medical clearance to practice after suffering a compression fracture in his back in August.
An original return timeline of seven to 10 weeks would have put the Cowboys' next game, at home on October 30 against Philadelphia, within reach for Romo but the team says there is no timetable for his return so Prescott, who has led Dallas to a 5-1 start, is set to line up against the Eagles.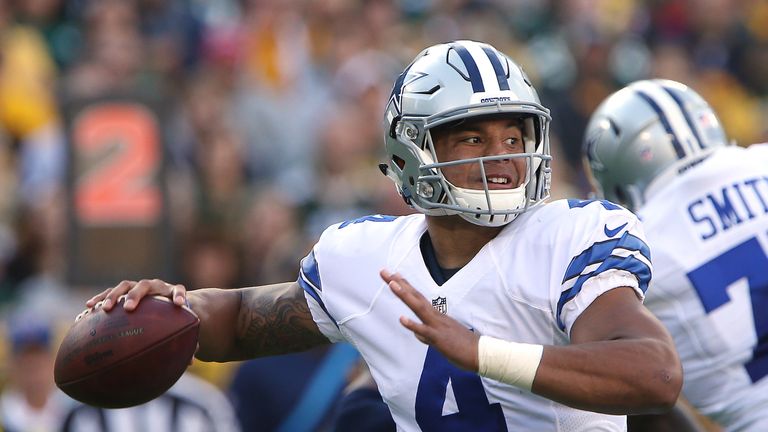 "I don't have any idea, no one does as to what the situation will be down the road," Cowboys owner Jerry Jones said. "The main thing is we're all looking at the same music and everybody feels good about all of what we're doing."
Geno Smith is set to replace Ryan Fitzpatrick as the New York Jets' starting quarterback on Sunday against Baltimore, whose starter Joe Flacco is set to play despite sitting out of practice with a sore right shoulder.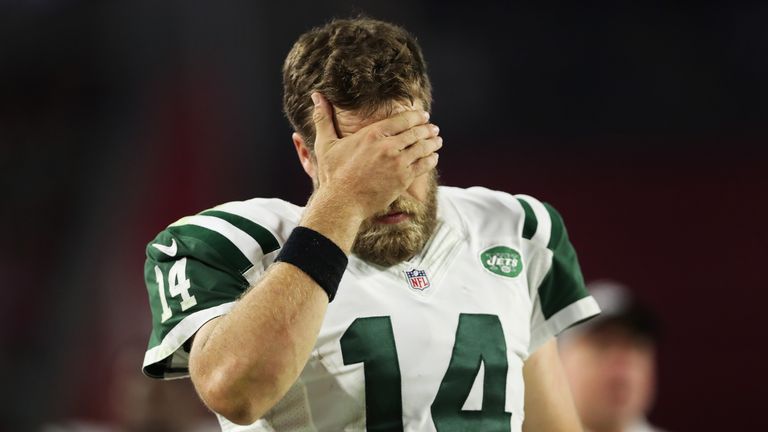 Smith is set to make his first NFL start since December 2014, according to reports, after Fitzpatrick was benched late in New York's 28-3 loss at Arizona on Monday, dropping the Jets to 1-5 this season.
Flacco missed the Ravens' Wednesday workout but coach John Harbaugh said: "He has a legitimate shot at playing Sunday. It's my belief he'll be out there."
The 31-year-old, who called his sore shoulder "nothing to worry about", has started all six games for Baltimore after recovering from a torn knee ligament that ended his 2015 season after 10 games.
Watch New England Patriots @ Pittsburgh Steelers on Sunday, October 23 on Sky Sports 2 HD.
You can watch Premier League football, plus England's tour of Bangladesh and the US Grand Prix on Sky Sports. Upgrade now and enjoy six months at half price!