DeShone Kizer says he can be a combination of Tom Brady and Cam Newton
'Imagine Brady's intellect and Brady's preparation with Cam Newton's body'
Last Updated: 21/04/17 1:48pm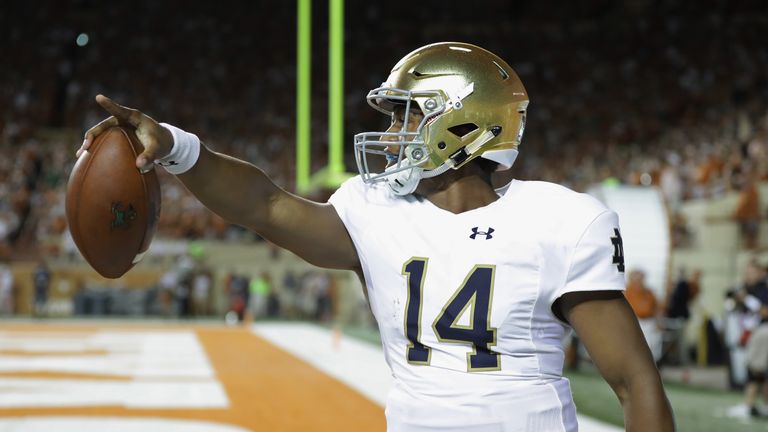 Notre Dame quarterback DeShone Kizer claims any team drafting him on Thursday will be getting a player who can be the greatest ever in the position.
It's quite a statement from Kizer as he prepares for next week in Philadelphia when the top college prospects are picked up by the 32 NFL franchises - and you can follow all the action on Sky Sports 2 from 1am on Friday morning.
Kizer's comments will have raised plenty of analysts' eyebrows given Clemson's DeShaun Watson, North Carolina's Mitchell Trubisky and Texas Tech's Patrick Mahomes are all expected to go above him.
But in a show of confidence, the 21-year-old from Ohio is backing himself to make his mark at the elite level, insisting he has the tools to be a combination of Tom Brady and Cam Newton.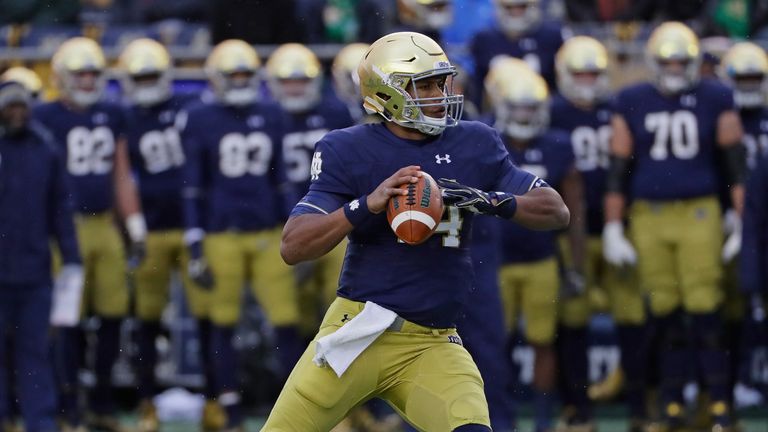 "No one else can do what I can do," he told USA Today.
"I've truly figured out in this process, if I can maximise all my potential in every aspect of the game, this is bold. I do have the ability to be the greatest quarterback to ever play.
"Imagine taking [Tom] Brady's intellect and preparation and putting it on a guy with Cam Newton's body. Why can't I be the greatest? The only thing stopping me from it is me. That's what's driving me now.
"Name a college quarterback who goes into the game-plan meetings on Monday and throws his notes at the coaches.
"No one else game plans the way I do. No one else prepares the way I do. No one else knows football the way I do.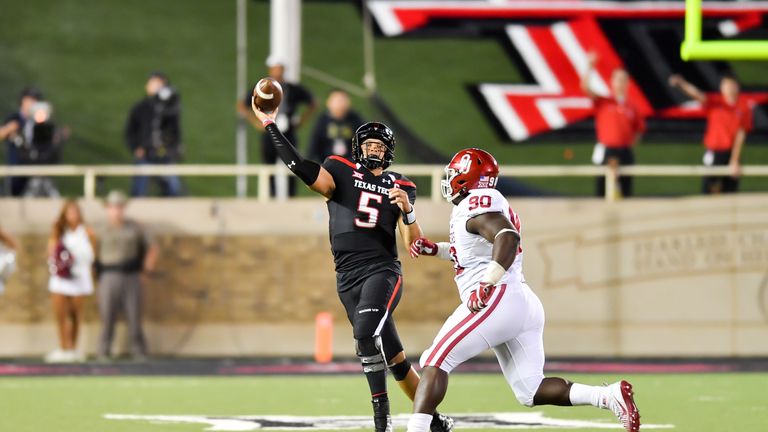 "No one else is as big as I am. No one else is as powerful a runner as I am. Pat Mahomes might throw the ball 80 yards and I can only throw the ball 72, but I guarantee he can't throw an out route the way I can."
Draft week has a history of bravado as players and agents attempt to drive up their stock. while past statements and actions can often hinder a prospect's hopes.
Kizer's comments are sure to fire him back into the headlines after he dropped behind his closest rivals over the last few weeks thanks to Mahomes' stock rising and Trubisky and Watson widely expected to be the first two names off the board on Thursday.
Watch the Draft on Sky Sports 2 from 1am next Friday night with all three days available across Sky Sports platforms