Drew Brees says New Orleans Saints will kneel before national anthem then stand for it at Wembley
Last Updated: 29/09/17 2:33pm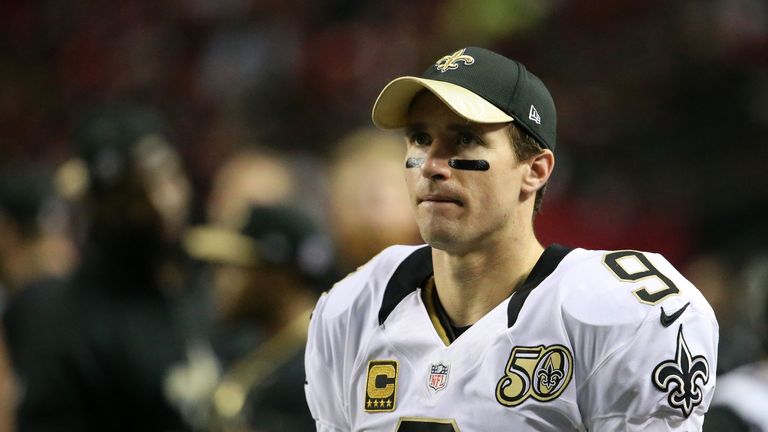 New Orleans Saints quarterback Drew Brees says the team will kneel prior to the national anthem at Wembley on Sunday and then stand for it.
Ten Saints players sat during the anthem before Sunday's game against Carolina, joining hundreds of NFL players who protested after stinging criticism from US president Donald Trump.
But they will kneel in unison at Wembley before then standing, which Brees believes is "a way to show respect to all".
As a way to show respect to all, our #Saints team will kneel in solidarity prior to the national anthem & stand together during the anthem.

— Drew Brees (@drewbrees) September 29, 2017
The Dallas Cowboys also kneeled with owner Jerry Jones prior to Monday's game against Arizona Cardinals, before then standing for the anthem.
Trump has been locked in a feud with NFL players, owners and league officials over the symbolic protests. Last week, he called protesting players "sons of b*****s" who should be fired.
Previously, only a handful of players had been taking a knee during the anthem but on Sunday, after Trump's comments, nearly 200 chose to make their point including the Pittsburgh Steelers, who remained in the locker room except for one player.
Brees said after Sunday's game that he believes standing together is the best way to unify the country, although he disagreed with Trump's comments and labelled them "unbecoming of the office".