NFL: Roger Goodell sees NFL London team within 10 years, LA team a must
Last Updated: 21/07/14 5:06pm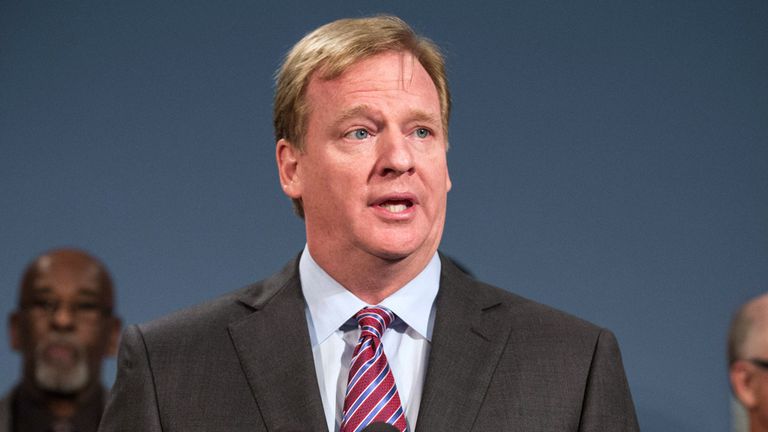 NFL commissioner Roger Goodell admits even he has been surprised by the thirst for NFL in the UK, so much so that he now expects a team to be based on the other side of the Atlantic within the next decade.
Fans in the UK have continued to lap up American Football since the International Series began in 2007, and this year there will be three offerings of gridiron at Wembley Stadium.
Also this year, the Detroit Lions will face the Atlanta Falcons in an early kick-off that will be given national television exposure in the United States to kick-start a long day of NFL watching back in America.
That will be a test as to how the games go down in the USA, but back across the pond, Goodell is delighted with the continued success, and thinks that the overwhelming support has only accelerated the prospect of a franchise.
"Number one we're responding to fan interest, fans want to see NFL football and they want to see the real thing. Our clubs have also responded very favourably so we're anxious to do more of it," Goodell told NFL Total Access.
Growing demand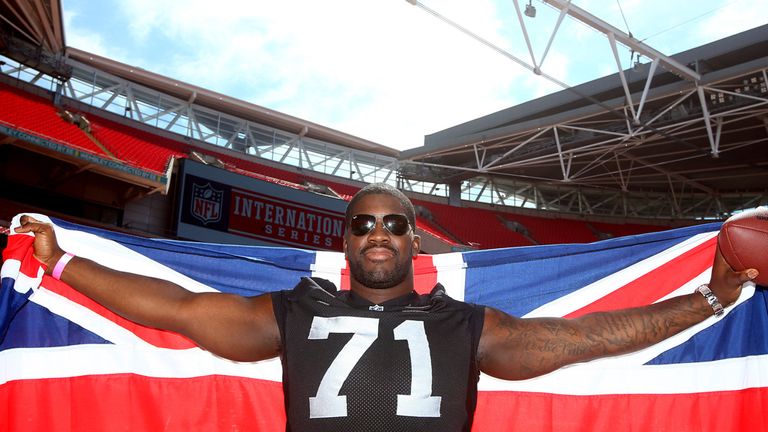 "We're actually getting to the point now where there's such great demand that from a stadium standpoint we're running into some conflicts because they have other events there.
"We're trying to work through that, so I see us continuing to play more games there and focus on television coverage and expanding that and, who knows, if we continue to see that amount of growth we could have a franchise there one day."
Along with the logistical problems associated with setting up a team so far away from America, there is also a mixed reaction from UK fans towards a new London team – given that a lot of long-term spectators already have current loyalties in the NFL.
One thing is certain though, if the NFL decide it is viable and will be a financial success, then they usually find a way of making things happen. And continuing to pack out Wembley in the next few years with three, four, five or even more games a season will only strengthen the calls for a team in the UK.
"It depends on if we continue to see that growth and how fast it goes," Goodell added. "We couldn't be happier with what we are seeing.
"We actually couldn't be more surprised by the tremendous demand for NFL football in London and the UK in general and, frankly, even Europe. It's not something I think is 15 or 20 years away, it could be five or 10 years away."
LA need
New England Patriots owner Robert Kraft is also of the belief that a team in the UK is not only a possibility but is a necessity for the NFL.
"I can see the kind of reception we got there," said Kraft. "I would not be disappointed, and I would also believe that we should work hard to try and have a franchise in London before the decade was out."
With a new team in London on the horizon, both Goodell and Kraft said during a Thursday Night Football panel that they want to see at least one team based in Los Angeles to help cement the future of the NFL.
"In the end, we want young people here branded to a team," Kraft said. "I know that Roger and I and a number of the owners who care about the long-term health of the NFL feel it's very important for our future to have at least one - if not two teams - in downtown LA."
Goodell added: "We would like to do that. We think there's a great opportunity to be successful (in LA). I think opportunities are starting to develop, maybe in part because we have that long-term planning in front of us."