Dak Prescott and Matt Ryan top list of surprising NFL QB successes
By Tom Julian
Last Updated: 01/12/16 8:18am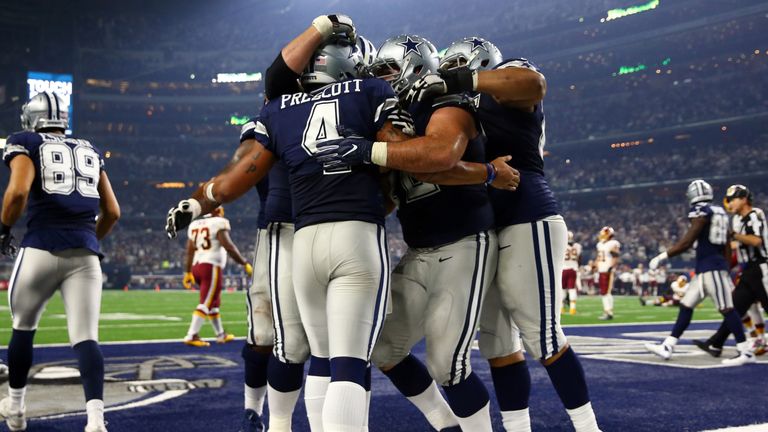 There are always surprises in the NFL, rookies that make an instantaneous impact on the league, or veteran players that take their game to the next level.
Sky Sports has cast its eye over the 2016 quarterback crop and picked out those who have exceeded expectations, leading their teams into play-off contention.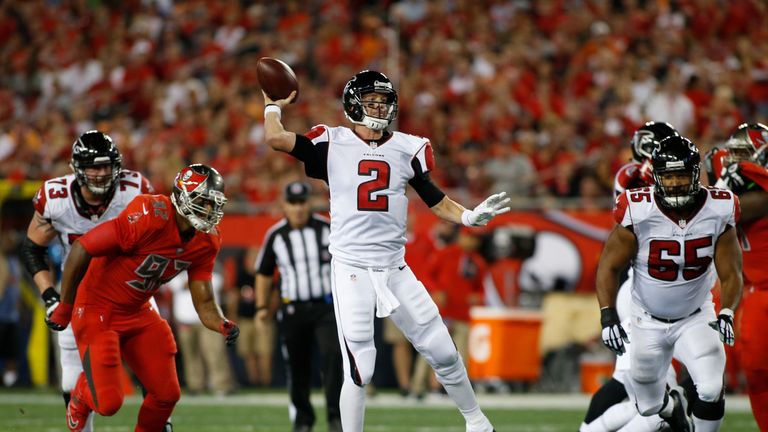 Ryan Tannehill - Miami Dolphins
It has been a slow burner for one of the NFL's most divisive quarterbacks. Despite having the talent, it took the Dolphins half a season to convince anyone that they were a competitive franchise. Now, though, Miami are unbeaten in six games and at 7-4, occupy the sixth seed, good enough for a wild card play-off spot.
Rookie head coach Adam Gase appears to finally be getting the best out of Tannehill, who threw for 285 yards and three touchdowns in week 12, albeit against the San Francisco 49ers.
Over their six-game winning streak, the fifth year QB has nine touchdowns and one interception, but most importantly is making plays happen with better movement and pocket presence.
The schedule gets a lot tougher for the Dolphins and they will need Tannehill to be at the top of his game if they are to qualify for the first time since 2008.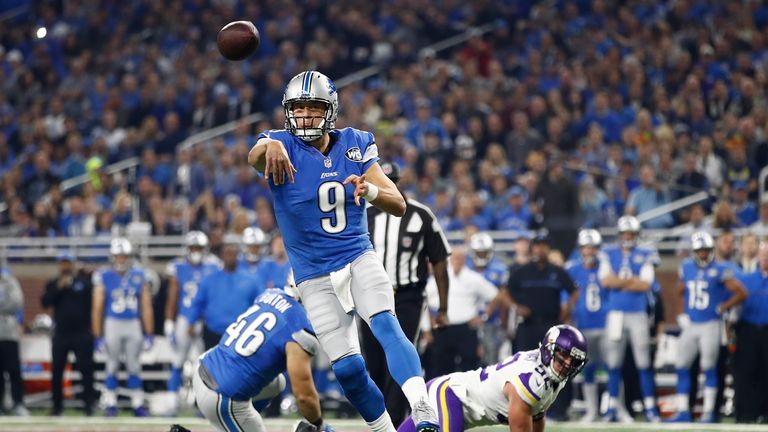 Matthew Stafford - Detroit Lions
The Lions are not a perfect team. Not by a long shot, but they do have a great weapon at quarterback who has got them out of some tight spots. Seven tight spots in fact.
Every game Detroit have played this season has been separated by a touchdown score or less, and the Lions are on the right side of most of those results, boasting a 7-4 record and top spot in the NFC North. 
Stafford maintains calm when the pressure is on - all seven of the team's wins have come from a losing position in the fourth quarter, equalling a season record.
He has the trust of his offence and is playing at a career-high level. An outsider for regular season MVP, Stafford's performances come behind the second-youngest offensive line in the league.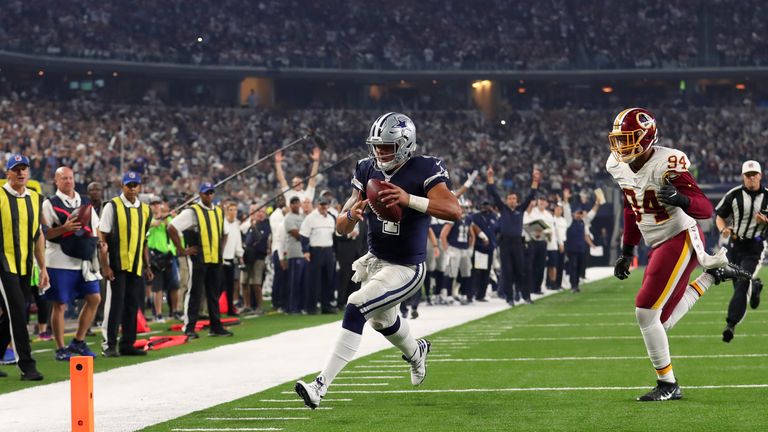 Dak Prescott - Dallas Cowboys
The fourth-round rookie should never have been in this position. Without the back injury that ruled Tony Romo out at the start of the season, Prescott would likely still be watching from the sidelines, honing his craft.
However, these are the opportunities that present themselves; it happened for Tom Brady, it happened for Romo, and now Prescott has seized his opportunity.
Prescott does have the benefit of wide receiver Dez Bryant and running back Ezekiel Elliott as a stellar supporting cast. He also lines up behind the best offensive line in the league, which has given him excellent protection and room to make plays.
However, if you cut all that away, Prescott has shown the fundamentals of a great quarterback. He can throw deep, launch bullet passes and leads in the league in rushing touchdowns.
The Cowboys have won ten straight and are heading back to the post-season with a rookie leading the way. Could he be the first rookie Super Bowl quarterback?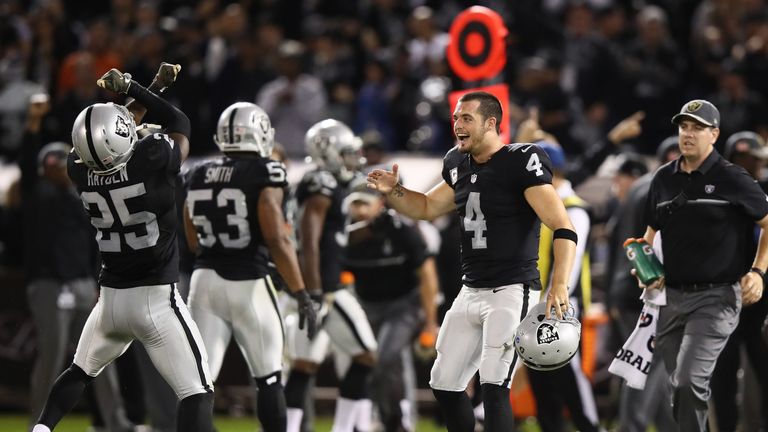 Derek Carr - Oakland Raiders
Carr has been a revelation in Oakland, propelling them to top seed in the AFC and cementing his name in the MVP conversation. Fans knew Carr was good, but this good?
He has a great supporting cast around him but the third year QB also possesses an ability to turn a game on its head, particularly when it looks as though it might be getting away from him. He has thrown three touchdown passes on fourth down.
Between Carr, Khalil Mack and Amari Cooper, this franchise has been re-energised. That was evident when, after Carr left the field with a dislocated finger on Monday night, the fans roared their appreciation as he returned to the field one series later.
The Raiders continue to improve and with one of the best young quarterbacks under centre, the upside is huge.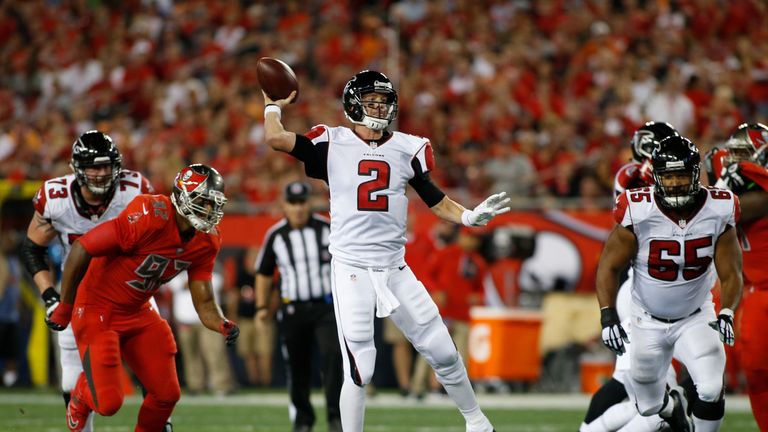 Matt Ryan - Atlanta Falcons
The Falcons quarterback is in his ninth season, and at 31, Ryan is playing the best football of his career. His first half of the season set him apart as the man to beat and, despite a couple of team losses, Atlanta still command the NFC South due in no small part to Ryan's career year. 
Despite being sacked 27 times (fifth highest this season), Ryan is third in touchdown passes and passing yards.
His performances are consistent without relying on superstar wide receiver Julio Jones, and this is what makes Ryan's progression so outstanding.