Rugby League: Super League general manager Blake Solly hits back at Salford Red Devils owner Marwan Koukash
Last Updated: 11/07/14 5:19pm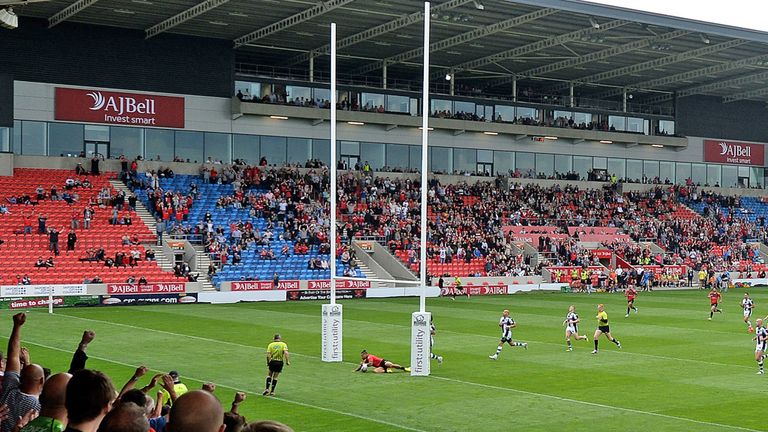 Super League general manager Blake Solly has hit back at Salford Red Devils owner Marwan Koukash over his latest failed attempt to persuade clubs to introduce a marquee player rule.
Koukash accused the game's governing body, the Rugby Football League, of encouraging clubs to block his proposal to forego salary cap constraints in order to sign one high-profile player.
After the proposal had been blocked, the Salford owner was quoted as saying: "The people running Super League have failed to grow the sport over the last five years and the time has come for them to step aside and let the clubs run the competition."
But Solly, who recently left his role of RFL director of licensing and standards to work full-time for Super League, said the clubs decided at their latest meeting in Leeds to defer the matter until October for more discussion on the ramifications of the plan.
"Clubs were offered the chance three times over the last 12 months to vote on the marquee player proposal," Solly said.
"On the first two occasions, it was rejected and the third time there was a significant majority that said there is an interest but what they don't want to do is sacrifice the financial sustainability of the game.
"We've just signed a record TV deal which delivers more money than they've ever had before and they want to make sure their sustainability is secured before introducing a marquee player rule which could increase player payments.
"They've said they're interested but they want to take a broader look at it at the end of the year. There is another two-day meeting in October and the RFL and Super League have been asked to give clubs as much information as possible before then."