Rugby League: Scotland climb to 11th in the world rankings, Australia still top
Last Updated: 01/08/14 3:40pm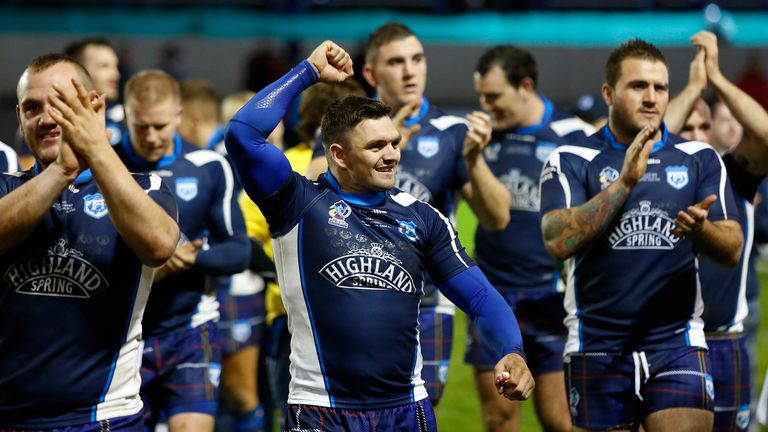 World Cup quarter-finalists Scotland are up to 11th in the latest world rugby league rankings announced on Friday.
Australia remain top following their triumph over New Zealand at Old Trafford in November while Samoa have climbed above Papua New Guinea into seventh place after qualifying for the 2014 Four Nations Series.
The total number of ranked nations, based on sanctioned international competition, has risen to 34, the latest inclusion being that of Spain in 28th place.
On Friday it was confirmed the winners of the 2014 European Championships, which involves France, Ireland, Scotland and Wales, will qualify for a place in the 2016 Four Nations Series.
Leading positions: 1 Australia, 2 New Zealand, 3 England, 4 France, 5 Fiji, 6 Wales, 7 Samoa, 8 Papua New Guinea, 9 USA, 10 Ireland, 11 Scotland, 12 Italy, 13 Tonga, 14 Russia, 15 Cook Islands, 16 Canada.