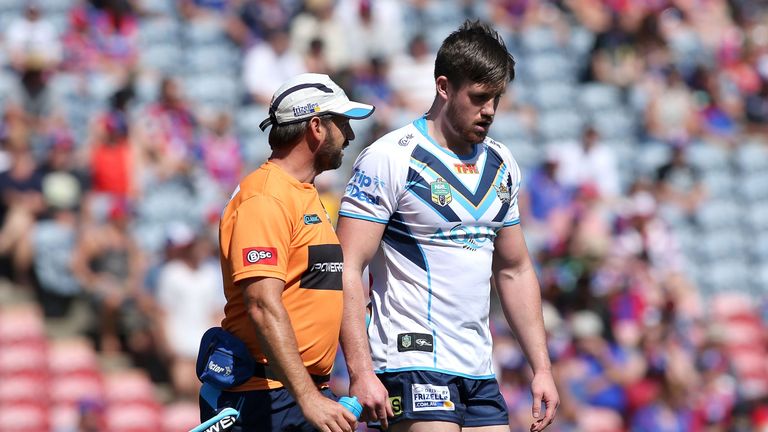 Three clubs face £217,000 ($350,000 AUD) fines for alleged breaches of the NRL's concussion protocols in what could be the heaviest sanctions the competition's governing body has ever imposed for such infringements.
NRL chief executive Todd Greenberg said the breach notices had been issued to the Gold Coast Titans, St. George-Illawarra Dragons and the Newcastle Knights for failing to follow the concussion rules for assessment or treatment of players during third-round matches on the weekend.
"These are, by far, the heaviest fines ever proposed by the game for concussion breaches," said Greenberg. "Our message is clear. We are not going to allow player safety to be put at risk through breaches of the concussion rules."
The clubs have five days to respond, and the NRL will consider those submissions before finalizing the sanctions.
The Titans face a fine of £93,000 for incidents involving English forward Joe Greenwood, Kane Elgey and Ryan Simpkins during their win over Parramatta on Friday night.
St. George and Newcastle each face fines of £48,000.
Greenberg said the NRL had invested heavily in education and training around dealing with concussion in recent seasons.
"In the majority of cases we see strong compliance with the League's concussion rules but it appears that this did not happen at the weekend in some matches and we cannot stand by and allow player safety to be put at risk," he added.