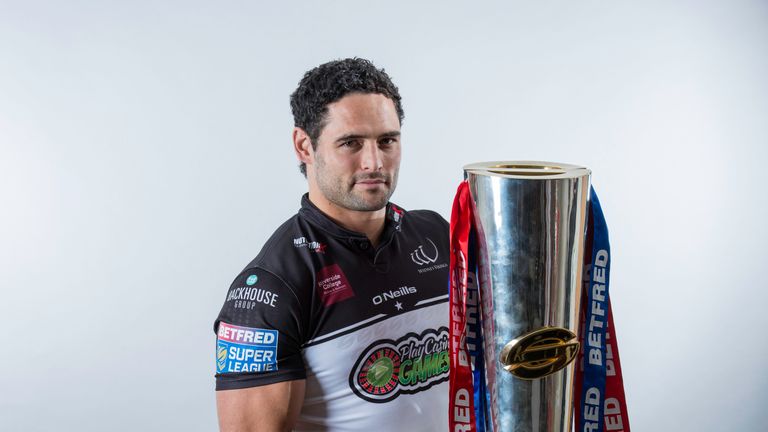 Widnes forward Hep Cahill has signed a new two-year contract with the Super League club.
The 30-year-old was out of contract and had been linked with a move to Leeds but has now pledged his future to Widnes until the end of 2019.
"Hep has been a member of this group from the start of our return to Super League and he has been instrumental to what we have done and achieved since that point," said head coach Denis Betts.
"As a senior member of the group, Hep has a great standing within the team. He also has a wonderful relationship with the supporters and the local community, too. As a head coach, he is a fantastic person to have at your disposal both on and off the field."
Cahill, who began his professional career with Melbourne, has made 123 appearances for Widnes since joining from Crusaders in 2012.
"I am really happy to have renewed my contract with the Vikings for the next two seasons," he said.
"For myself personally and together as a team, it has been a troubling year with lots of injuries. However, I am confident in this group to perform well and finish the year in the manner that we know we are capable of.
"I've been here since the club returned to Super League in 2012 and I want to continue to be a part of what Denis and the club are building. Widnes is my home now, and I am really excited as to what the next two years will bring."