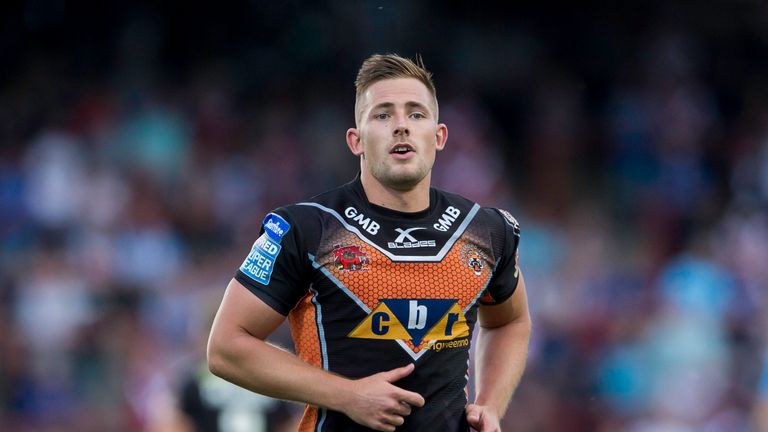 Castleford head coach Daryl Powell expects to lose Greg Eden for the rest of the season after the prolific winger suffered a serious shoulder injury in Friday night's 38-14 victory over Salford.
Super League's top try-scorer took his overall tally for the year to 37 with two first-half efforts but, while the Tigers were wrapping up their 11th straight league win, he was on his way to hospital to discover the extent of the problem.
Eden landed awkwardly after completing his brace with a trademark acrobatic finish in the corner and Powell is resigned to losing the 26-year-old for the rest of Castleford's title bid.
"I'm really disappointed for Greg Eden," said Powell.
"He'll probably be out for the year with that, which is a massive blow. He's been going awesome for us.
"But (Joel) Monaghan is a proven winger and scored a couple of tries tonight himself. We've got Jy Hitchcox who has done pretty well for us and Greg Minikin of course.
"This happens, every team has to deal with a little bit of adversity. We'll just crack on."
Powell's men hold an eight-point advantage at the top of the table and appear certain to secure a home semi-final in the early weeks of the Super 8s.
But the Castleford coach insisted there was more to come from his team.
"We weren't at our best tonight," said Powell. "We pulled some smart bits out in both halves but we made too many errors, particularly in the first half.
"But we defended really well for the most part."