Gerry Sutcliffe bullish that Bradford will get Super League licence for 2014 soon
Bradford co-chairman Gerry Sutcliffe is confident the Bulls will be granted a full Super League licence for 2014 soon.
Last Updated: 21/03/13 11:21am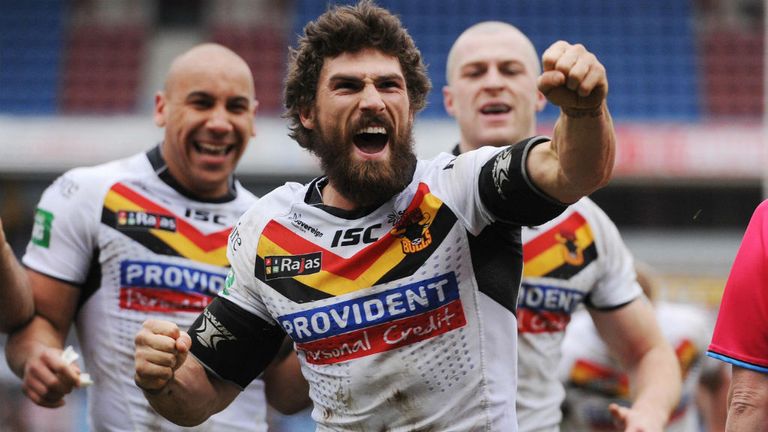 The Bulls are playing in the 2013 competition on a probationary licence after spending much of the off-season with their short-term future in serious doubt.
But Sutcliffe, Member of Parliament for Bradford South, and owner Omar Khan are keen for the Rugby Football League to rubber-stamp the club's future until the end of 2014 when the current set of top-flight licences expire.
Sutcliffe told the Telegraph and Argus: "The indications the RFL are giving us is that they're happy with our progress and we don't expect there to be any problems.
"We certainly can't take anything for granted but we don't want to be in a position like the club were in last year when we're trying to negotiate with players but cannot give them guarantees about our Super League status.
"We're currently having positive discussions with the RFL about next year so we can start to move forward quickly."
Conditions
Sutcliffe is also hopeful that the odd bit of behind-the-scenes trouble is now in the past, and that the club is on an upward curve despite the somewhat troubling economic climate.
"It was known that we had a problem with the shirt sponsors because they didn't get the shirts to us in the time that we wanted," Sutcliffe added.
"That meant there was less income than there should have been and, in terms of season tickets, we didn't get to where we wanted to be. But I think that will come in time because people see the team doing well on the pitch and will start to come.
"You also have to look at the economic conditions in the country right now. There isn't a lot of money around and people are finding it hard.
"We always said it would take two years to turn the club around and I think Omar has to be congratulated for the personal investment he has made in the club. We knew it would be a rocky road but we're confident that we're bringing in the finances needed to move the Bulls forward."