Super League: Salford 'victims' fumes Marwan Koukash after points deduction
Salford have been "victimised" by the RFL, owner Marwan Koukash has claimed in the wake of their two-point deduction.
Last Updated: 14/06/13 5:18pm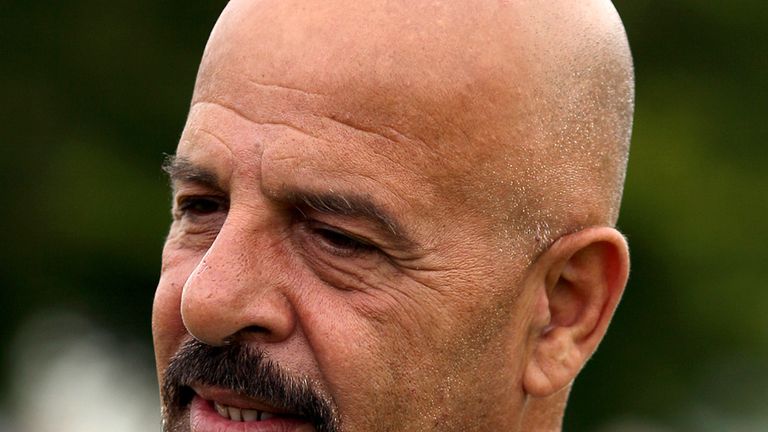 The Reds were stripped of the points they gained from a 34-30 victory over Castleford in April after a mix-up involving the fourth official resulted in them having an extra man on the pitch at a crucial time.
Salford forward Darrell Griffin and the player who was replacing him, Vic Mauro, both became involved in tackles and the Reds successfully defended their line for three plays with 14 men.
The club was fined £10,000 after an RFL tribunal found them guilty of breaching regulations and though an appeal saw that figure halved, the panel imposed a point deduction that condemns the club to the foot of the Super League table.
"We are extremely disappointed with the outcome," Koukash said.
"Obviously when the fine was imposed, we thought it was very, very harsh and that is why we appealed."
Koukash admitted he may take the matter further after claiming a precedent was set in 2006 when St Helens were fined £100 for having 14 players on the pitch during a match against Hull.
"To impose a £10,000 fine on us was very hard to accept considering a similar
mistake by another team a few years ago resulted in a fine of £100," he added.
"I accept that St Helens went on to lose the match but both mistakes were the same. There shouldn't be so much difference between the fines. I don't think the amount was fair.
"I don't know if they are trying to send me a message or not. I would like to read the report in full before I can consider taking it further but it was not something we did deliberately.
"I think everybody accepted it was a mistake and we were partly responsible. The fourth official should take some responsibility as well. He should never have waved our player on before another came off.
"I may be wrong, but previously the only time a club has been deducted points
was for breaching the salary cap.
"I feel we are being victimised. A mistake was made in the heat of the moment, with only a few minutes to go in the match."