Wigan star Lee Mossop wants to end spell with Grand Final glory at Old Trafford
Wigan star Lee Mossop is determined to end his time with the club on a high note at the Grand Final.
Last Updated: 28/09/13 6:55pm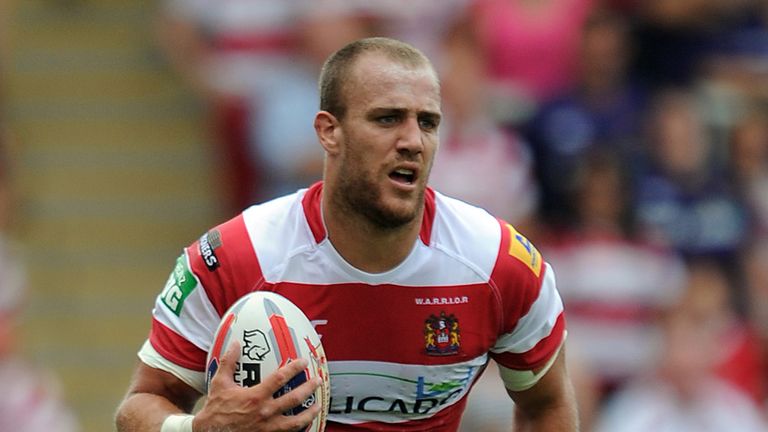 The 24-year-old forward has agreed to join Parramatta Eels as one of three Wigan stars - along with Sam Tomkins and Pat Richards - heading for the NRL next season.
Before that, the trio will try and help Wigan complete a glorious double at Old Trafford on October 5 by adding the Super League title to the Challenge Cup they won in late August.
Mossop said: "It would be a fairytale ending to do the double with my best mates and leave Wigan on the back of two finals wins.
"I don't want to get too far ahead and jinx myself but I can't help stop thinking how good a send-off that would be.
"We know how hard that's going to be but, if we can complete our sets a bit better and defend anything like we did against Leeds, we will give ourselves a great chance."
After Wigan had overpowered Leeds 22-12 in Friday's semi-final, Mossop added: "Luckily we got that win and we're through to the final now. We've one week's more preparation and hopefully we can get that fairytale ending.
"It was really tight in the first 20 minutes, then two quick tries gave them a bit of breathing space but Huddersfield stuck with them and it was a proper arm-wrestle semi-final which you expect. They're going to be battle-hardened for next week, like we are."
Preparations
Warriors coach Shaun Wane admits he made mistakes ahead of last year's semi-final and said of preparations this year.
"I've tried to rest players and we've approached our training sessions in a different manner towards the back end of the season because it's a tough old year," he said.
"We've looked after the players a bit better and they were saying they felt really fresh going into the Leeds game.
"Going into the same game last year, they didn't feel fresh. We've fixed that and we can give ourselves a chance of being fresh next week and putting a performance in.
"At the end of the day, we're in two cup finals this year and we were fourth in the competition so it's been fairly good but it will be even better with a win next week."