World Cup: Steve McCormack hails unbeaten Scotland's draw with Italy
Scotland head coach Steve McCormack was satisfied with his team's display after battling to a 30-30 draw against Italy.
Last Updated: 03/11/13 11:01pm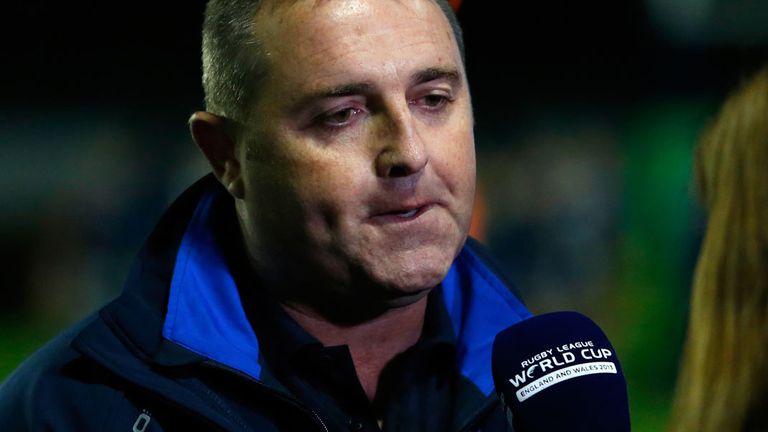 After two games in Group C of the Rugby League World Cup, the Bravehearts remain undefeated with a match against the United States next on the agenda.
In a topsy-turvy encounter, McCormack's men led 14-0 before slipping behind, but fought back over the closing stages to snatch an important victory.
And McCormack said: "I've got to a stage now where I do enjoy it, probably a few years ago I wouldn't have done but the older you get and the dafter you get you start enjoying it a bit more.
"I enjoy watching a team that gives absolutely everything. As a team that's twice in four days that we've given absolutely everything.
"If we can mix that with a bit of skill like we've shown, then we've got a chance of getting to the quarter-finals on Thursday without playing exceptionally well.
"We're looking forward to what's going to be a fantastic game. The USA have been one of the outstanding teams of the competition so far, so that's looking to be a magnificent game."
As for the result on Sunday, McCormack added: "I think both sides had some real good spells in the game.
"We started the game really well and then they took control of it and then we fought back fantastically.
"I think that's probably a fair result for both sides."