Super League: Kiwi half-back Liam Foran cuts Salford City Red stay short
Half-back Liam Foran has left Super League strugglers Salford City Reds after only six months.
Last Updated: 18/07/13 2:49pm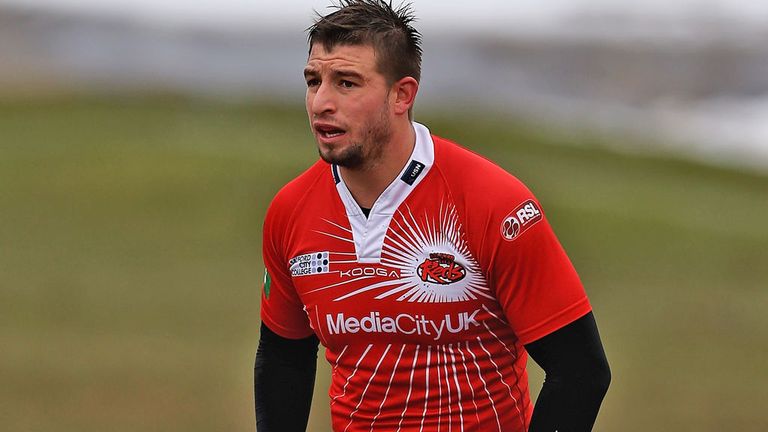 Wealthy owner Marwan Koukash has recently swooped to sign winger Francis Meli, 34, from St Helens for a reported £140,000-a-year and 36-year-old Adrian Morley, also on a one-year deal, from Warrington.
Coach Brian Noble is believed to be keen on landing veteran full-back Paul Wellens, 33, from Saints as he continues revamping his Salford squad and stand-off Foran, 25, was thought surplus to his long-term requirements.
Kiwi-born Foran, brother of New Zealand international Kieran, played 17 games for the Reds but has been out of the first team in recent weeks after arriving from Manly Sea Eagles at the start of 2013.
He told Manchester's Evening News: "I really wanted to play three years in England but it's not to be.
Experience
"To have done so would have been good and what I have experienced has been great and very beneficial.
"I wish Salford all the very best for the future. I have met some really good blokes while I have been playing in England.
"It will take a while for Salford to fulfil their ambitions but they are heading in the right direction. I am sure they will get there. They are bringing in some good experienced talent but I have to accept what has happened to me and move on.
"I am looking at going back into the NRL - I know I can go well at this level having done so in the past. Manly is a great club to be part of.
"It's very professional and there are great leaders who are on hand to help and offer advice."