Challenge Cup: Leeds Rhinos coach Brian McDermott praises Leigh Centurions effort
By Jonathan Doidge
Last Updated: 06/06/14 10:55pm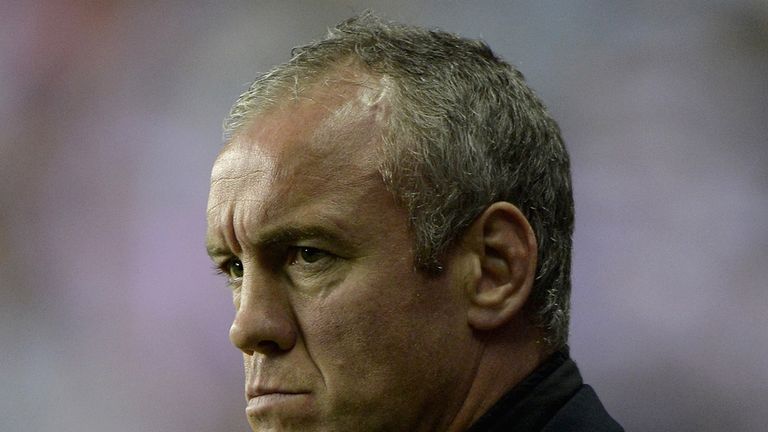 Leeds Rhinos coach Brian McDermott was quick to heap praise on Leigh Centurions after his team's Challenge Cup quarter-final win.
Championship leaders Leigh went into the game undefeated since last September, having won all of their 16 games so far in 2014.
Even so, they were expected to be overcome by the might of the six-time Super League champions, especially at Headingley. Instead, they traded play-for-play with the Rhinos for much of the contest, leading 12-6 at one stage until a late two-try burst clinched it for Leeds.
The Centurions' performance was not lost on McDermott, who told Sky Sports: "Credit to Leigh there. They were brilliant. They showed a lot of endeavour. I think we'll see ourselves as fortunate to be through there.
"What we produced wasn't like we normally produce and we weren't good enough but you've got to give Leigh credit for that.
"They had a tactic. We knew they would and we talked about dealing with it so I'm not going to bemoan the fact that the game had a different tempo to it."
Worried
Despite spending 10 minutes in the sin bin, Jamie Peacock picked up the man of the match award and the Leeds prop was also keen to talk about the opposition.
"That was as tough as a Super League game. I just want to give Leigh all the credit there," the veteran forward said.
"I thought they were fantastic, they played well with the ball. They were tenacious in defence it was hard getting the ball forward and they kept going right 'til the end. They were a credit to that division and I think they would look good in Super League.
"Playing full-time you're bound to be fitter and we should come away in that last 20 minutes which we did but you've got to give the Leigh boys and Paul Rowley a lot of credit. They gave us a real shock and we were worried there."