Super League: Francis Cummins worried Bradford Bulls squad will be decimated again
Francis Cummins fears more players will decide to leave Bradford as uncertainty over the club's future continues.
Last Updated: 26/02/14 6:29pm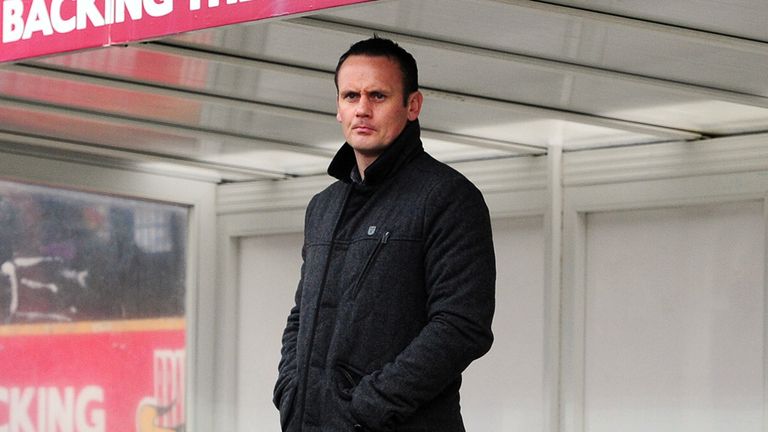 The club is back in the hands of the administrators after a takeover bid was withdrawn, and their hopes of staying in Super League next season have not been helped by a six-point deduction.
Cummins was updated on the latest situation on Wednesday and, while he is confident the Bulls can overcome their points deduction on the pitch, he would start to get concerned if there are further departures.
The Bulls lost new signing Garreth Carvell to Hull and Australian half-back Jarrod Sammut to Wakefield during the club's dip into administration and he says illegal approaches are still being made to players.
Former chairman Mark Moore asserted their deduction means the Bulls are doomed to the Championship next season, when Super League is cut from its current 14 clubs to 12.
But Cummins said: "I disagree with him on the football side, as long as I can keep the players I've got and there's options to bring in some young players on loan.
"With the group of players I've got, I believe we're six points better off than some other teams.
"But we've got to be able to service the business. We've lost some players through this already and, if others are allowed to leave, then basically we're just being kept alive.
"We're just a life support to enable other clubs to function.
Anarchy
"There is stuff going on now. The vultures have been circling for months. It's been anarchy and it's still anarchy now because I've got people tapping up players.
"This is not just agents. We've had coaches getting players to ring our players up. They're getting pressure from other people to join their club.
"But they're allowed to do it because of the situation we're in. The silence is deafening within the game.
"Nothing is being done, it is anarchy. It's been stated (to the Rugby Football League) but I'm not going to hold my breath.
"I couldn't blame anyone for leaving. You are talking about player welfare and it's torture. It felt like we were starting to move forward, then the rug gets pulled again.
"You are asking how long mentally people can hang in there. To have the guts ripped out again is not nice."