Super League: Widnes promise life bans for trouble-makers
Widnes will 'name and shame' supporters found responsible for the crowd disturbance that marred win over Warrington.
Last Updated: 16/08/13 3:28pm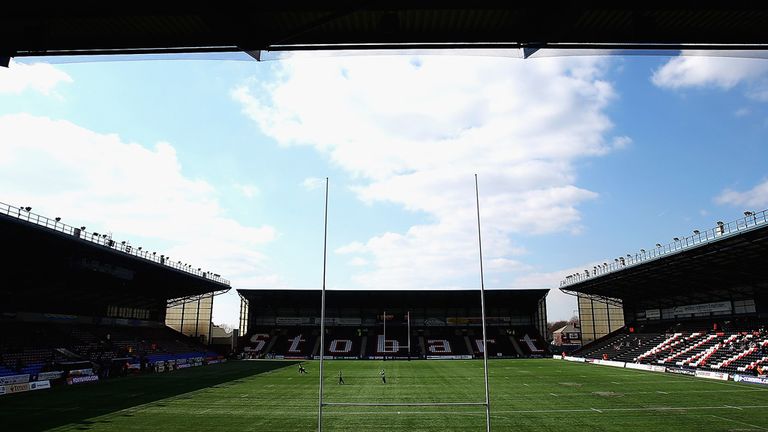 Two smoke bombs were set off in the opening stages of the match at the Halliwell Jones Stadium, which led to police and stewards going into a section of Vikings fans to find the trouble-makers.
The club's chief executive James Rule said they are determined to stamp out bad behaviour - it is the third reported incident this season - and are prepared to issue life bans.
A club statement read: "Sadly, a small minority of our fan base have once again brought the club into disrepute by their behaviour at the Warrington game last night.
"As always, the majority of our fans were a credit to the club and played an integral part in inspiring the players to a historic victory against all of the odds.
"I want to reassure our fans that the club will not rest until this minority of individuals are rooted out of our club and banned for life.
"We are liaising with the police regarding the two ejections and arrests at our recent fixture at Hull FC. Within the next week, two banning orders will be issued to the individuals concerned. Their names will be publicised on our official website.
"We have now opened another investigation into last night and I would urge any fans who can supply names or information of those involved, to contact the club.
"We will only end this unacceptable behaviour by working together, to name, shame and ban any individuals involved.
"What this minority need to recognise is that each time they step out of line, they damage the brand of the Widnes Vikings that we all work so hard to create and also potentially expose the club to a fine from the Rugby Football League."