Super League: Castleford Tigers sign Garreth Carvell on a permanent deal
Last Updated: 21/07/14 4:35pm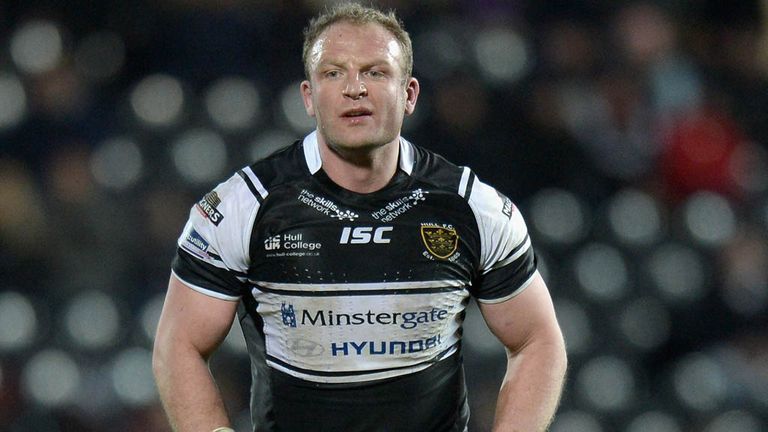 Castleford Tigers have confirmed Garreth Carvell has signed a permanent deal with until the end of the 2014 season, following his release from Hull FC.
The prop initially joined the club on loan in June and has made one appearance so far in black and amber after a successful career at Hull FC, Leeds, Warrington and Bradford.
Carvell told the club's official website: "I am loving it here at Castleford Tigers. I knew a few of the lads beforehand so it has been pretty easy settling in. They are a great bunch and everyone has made me feel really  welcome.
"It's a great old style club. The people here are so friendly and everyone here works together and believes in this great team. 
Opportunity
"I have worked with Daryl (Powell) before and when the opportunity came to work with him again I was delighted to take it. 
"My wife is from Cas' and her family are lifelong Cas supporters, so it is ideal for me at this stage in my career to be able to play in front of them and make them happy. 
"There is so much here to look forward to. We are in the prime position to make this a big season for this great  club. People may have expected us to be fighting it out at the bottom but to be fighting it out at the top is great  for the club, brilliant for the town and the people of Castleford."
Coach Daryl Powell added: "We are delighted to sign Garreth for the remainder of the season. He has fitted in  very well into the club and his experience will be important for us as we lead into a crucial part of the season."