England coach Steve McNamara says rugby league World Cup places are up for grabs
Steve McNamara says all English-qualified players are playing for a World Cup spot in this year's Super League.
Last Updated: 28/01/13 5:35pm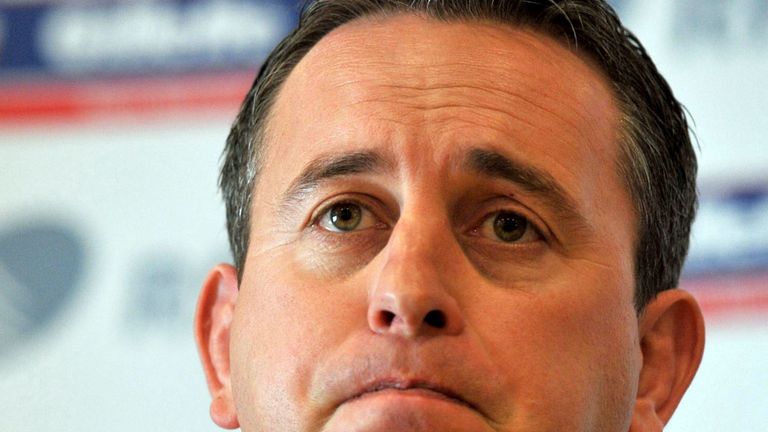 The 14-nation World Cup, taking place in the UK and Ireland, starts just two weeks after the 2013 Grand Final at Old Trafford on Saturday, October 5, by which time McNamara says every player will have had the opportunity to stake their claim for selection.
Super League XVIII gets under way this weekend with Leeds, champions in five of the past six years, defending back-to-back titles and former Bradford boss McNamara said: "The next 10 months are going to be fantastic as we embark on what I believe is the biggest Super League season in living memory.
"Every English player who has ambitions of playing in the rugby league World Cup now has the chance to prove himself in what will be the most intense Super League competition we have seen.
"It is a new campaign where every game will matter. Established players that have been part of the England group since it was created three years ago will want to continue to set the standards and the young talent coming through can also push to be in the squad that will bid to make history this autumn.
"It's an open selection policy: we are committed to selecting the best players and I hope to see every player produce his best throughout every round of Super League and all the way to the 2013 Grand Final."
Wigan and England full-back Sam Tomkins admitted the World Cup would provide extra motivation for the players.
"It's an incentive for players to play well," he said. "For those on the edge of the international game, it's time for them to step up. There is no better time than a World Cup in your own country. It's a massive incentive.
"If you miss this one, you've got to wait four years for another one in another country."