Huddersfield schemer Danny Brough pledges his allegiance to Scotland
Huddersfield captain Danny Brough will reject the chance to play for England at the end-of-season World Cup.
Last Updated: 05/06/13 9:54am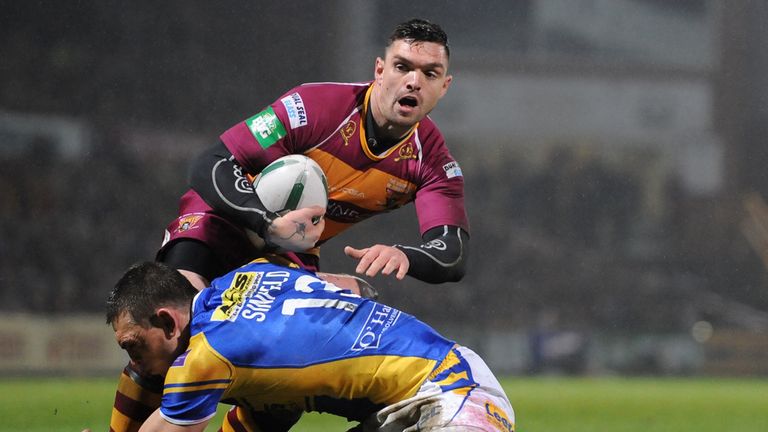 Brough confirmed after the 25-16 win over St Helens on Monday night that he was going back to playing for Scotland and was disillusioned by the way he had been messed around by England coach Steve McNamara.
The 30-year-old was persuaded to switch allegiance by McNamara and selected for the second of last year's two games against the Exiles, but he was omitted from the autumn international series and did not make this season's elite training squad.
He also confirmed he has already made himself available to Scotland coach Steve McCormack to play for the country he qualifies for through his grandfather and captained at the 2008 World Cup in Australia.
"I don't want to be in it," Brough said when he was asked about being included in McNamara's squad to play the Exiles on Friday week. "That's definite. I'm not playing second fiddle every year.
"I'm going to play for Scotland if I get the opportunity. I've spoken to Steve and told him I'm available."