No Higgins favours for Rocket
John Higgins has ruled out doing any favours for Ronnie O'Sullivan at the German Masters this week.
Last Updated: 04/02/12 5:35pm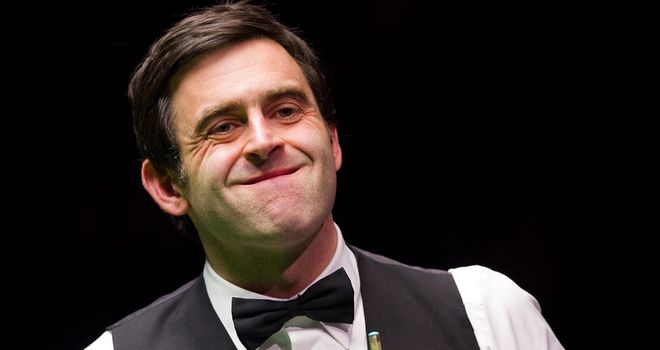 John Higgins has ruled out doing any favours for Ronnie O'Sullivan at the German Masters this week.
At number 16 in the world rankings, O'Sullivan is clinging on to the last available ticket to the World Championships in Sheffield, where he has won three previous titles.
Mark Davis, Ricky Walden and Andrew Higginson, who will be O'Sullivan's first-round opponent on Thursday in the German capital, are his closest challengers.
Decent runs in Berlin or at the Welsh Open in mid-February could see any one of them leapfrog O'Sullivan, should he under-perform.
Qualifying
They are followed by Stephen Hendry, the Scot himself looking increasingly likely to have to win a qualifying round to earn a place at the venue where he has landed seven world titles.
Higgins has Davis in his Berlin opener on Wednesday, but when asked whether he would be looking to do O'Sullivan a favour, he replied: "Me? No.
"I'd be very surprised if Ronnie does drop out of the top 16.
"I think he's got the bit between his teeth this year and he's trying his best.
"I think he'll do enough, definitely. And I'm sure he'll start moving further up the rankings again."
After Berlin comes the Welsh Open in Newport, starting on February 13.
Then World Snooker take the top 16 to form the seeds for the World Championship, and with no wild cards on offer the rest must head to Sheffield's English Institute of Sport venue, thrashing it out in the badminton hall there for the 16 remaining berths down the road at the famous Sheffield theatre.
Higgins cannot imagine a World Championship without Hendry and O'Sullivan, and would welcome their presence even if it means his own prospects of defending his title are affected as a consequence.
"You don't want them to miss these tournaments," said Higgins.
"They bring an atmosphere with them. It might mean you get them early in events, but that just means you have to be sharp from your first match which isn't a bad thing.
Wrath
"I'd like to see Ronnie at every single tournament, of course I would."
Higgins withdrew from the German tournament after winning his opening match last year, upon learning of the death of his father.
O'Sullivan did not even turn up, incurring the wrath of World Snooker chairman Barry Hearn as a result of withdrawing on the eve of the event, citing medical grounds.
Welshman Mark Williams returns to defend his title, which he won by overcoming Mark Selby in the final 12 months ago.
In his first-round match on Wednesday evening, Williams will face the winner of the wild-card clash between Ireland's Ken Doherty and Germany's Patrick Einsle.